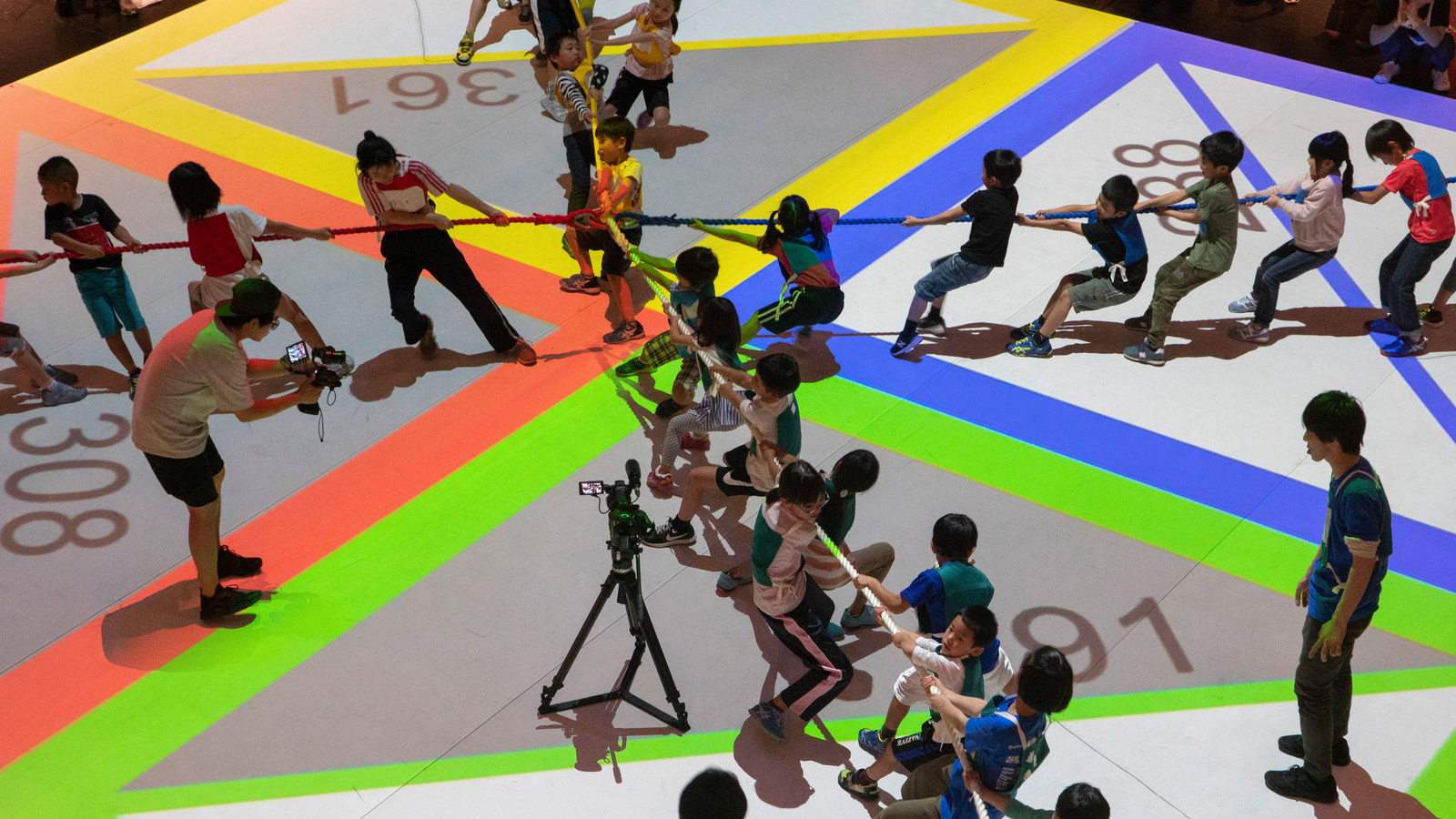 YCAM Sports Research
2015 —
Sports can be created
The aim of this project is to create new communities revolving around sports as a central axis, by applying media technology in the realm of sports.
Even the world of sports is not entirely unaffected by the developments in media technology. In the realm of professional sports, for example, technology can be used to analyze match situations in real-time, improve training efficiency, make judgments too minute to be made based on human eyesight, incorporate AR technology into broadcast games, etc. Next to the sophistication of sports by proposing new strategies and enhancing athletes' physical ability/adaptability, this is at once changing people's perception of sports.
This project focuses on the "modifiability" of media technology, and aims to establish a platform for practicing ways of creating and enjoying "new sports" that incorporate media technology, in collaboration with external sports and technology-related organizations.
Recent and Upcoming
In 2015, the first "Sports Hackathon" and "Yamaguchi Future Sports Day" events were held with e-Sports producer Hiroshi Ikunai and sports planner Takaaki Yoneji. Based on previous results, the "Sports Hackathon for Kids" was developed as an educational program for elementary school students in 2016, and eventually implemented at elementary schools in Yamaguchi.On the agenda for 2017 are significantly expanded second editions of the "Sports Hackathon" and the "Yamaguchi Future Sports Day" respectively.
Current Members
Hiroshi INUKAI
Past Members
Takaaki YONEJI
Info
| | |
| --- | --- |
| Period | 2015 — |
| Related Events | 12 |