YCAM Cinema
The Center holds film screening events to introduce excellent movies from Japan and other countries, mostly on weekends. To show part of the essence of expression using media technology through movies, the ones screened cover a variety of genres and a wide range of time periods from classics to new releases.
We also occasionally hold talk events with directors and actors involved in the movies.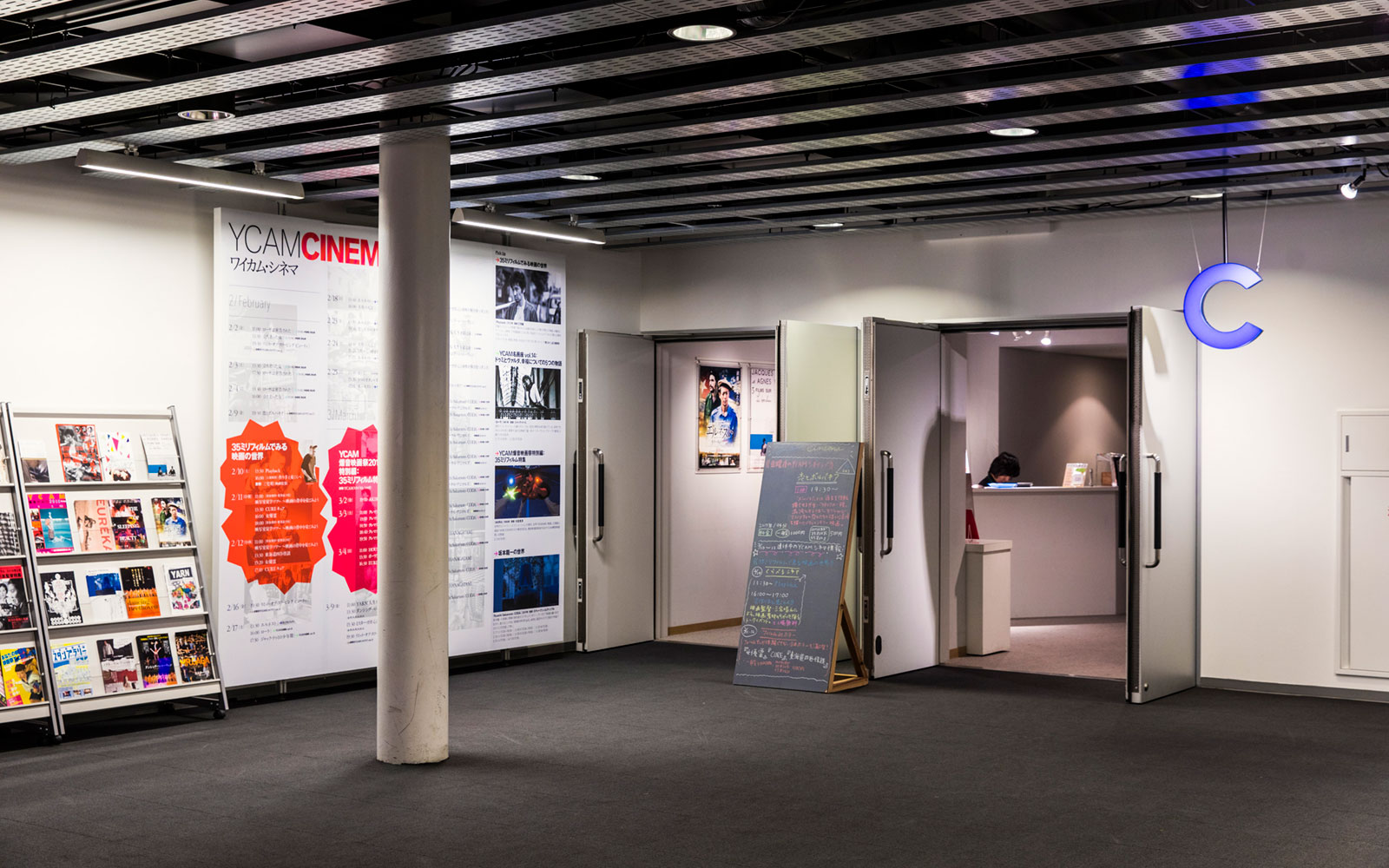 ---
Screening venue
YCAM Cinema is held in the Studio C small theater space at the end of the second floor in YCAM.
*For information on other building facilities, please see the floor guide.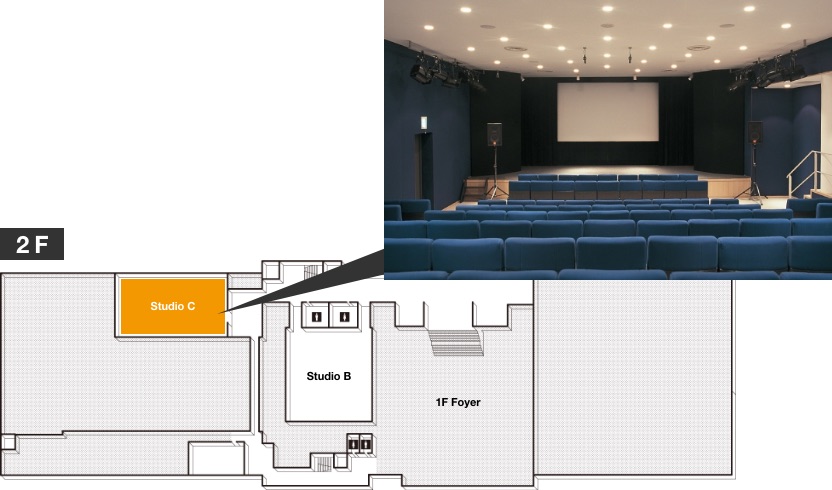 ---
How to buy tickets
You can buy tickets from the ticket vending machine in front of the studio. Ticket prices vary by movie. For more information, please see the Screening Calendar or the details for each program from the Program List. Please present your member's card if you are an any member, proof of your age if you are eligible for a discount, or discount coupon or complimentary ticket if you have one at the ticket desk.
*Special discounts are available for seniors (age 65 or older) and people with disabilities and accompanying caregivers.
| | |
| --- | --- |
| General | JPY 1,300 |
| "any" members | JPY 800 |
| Special discounts | JPY 800 |
| Under 25 | JPY 800 |
---
Point card
Since April 2015, we issue point cards with no annual membership fee. You receive 1 point every time you pay to visit the YCAM Cinema. When you reach 6 points, you receive 1 free complimentary YCAM Cinema ticket.
*Please note that points are not issued at certain times such as free film screenings and events, Yamaguchi City Central Library film screenings, films viewed using a complimentary ticket, and film screenings that are not hosted by YCAM.
---
Notes
Doors open 15 minutes before screenings; rotation system; free seating (100-person capacity)
No eating or drinking in the studio. Please turn off your cell phone during the movie.
Depending on the condition of the film, the audio or video may be imperfect.
The building has various facilities including multipurpose restrooms. There is also a Kids' Space. You are welcome to bring your children. For information on using the space, please click here.
Some movies have age restrictions.


PG12

Children under 12 must be accompanied by an adult.


R15+

Not suitable for those under 15; must be 15 or older.


R18+

Not suitable for those under 18; must be 18 or older.
---