Sports Hackathon
Lecturer: Hiroshi INUKAI, Takaaki YONEJI, Richi OWAKI(YCAM InterLab), Takayuki ITO(YCAM InterLab), Keina KONNO(YCAM InterLab), Tsubasa NISHI(YCAM InterLab)
Info
Times and Dates
Friday, December 11 — Sunday, 13, 2015
This event has finished.
Friday, December 11
13:00〜21:00
Saturday, December 12
10:00〜21:00
Sunday, December 13
09:00〜18:00
* Throughout the 3 days
Venue
Admission (Application required)
3000 JPY
9000 JPY
Application period
Saturday, October 10 — Sunday, November 15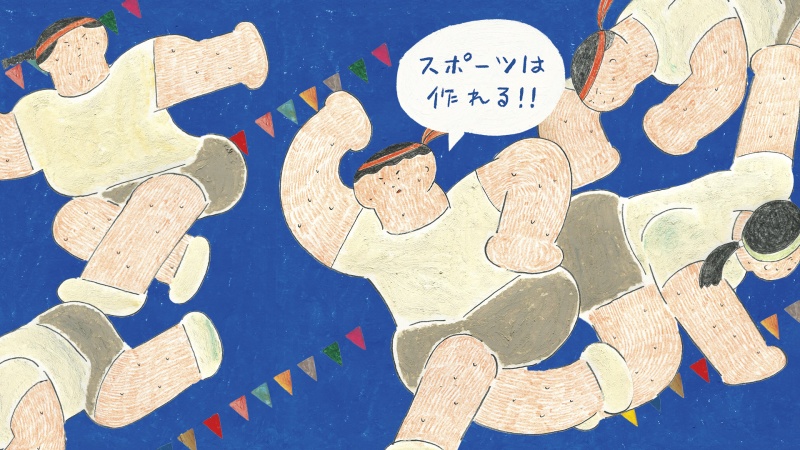 Sports involve the joy of creating
Witness the birth of the sports of tomorrow in Yamaguchi!

This camp style workshop aims at the implementation of new sports, including methods of creating and enjoying them.
Around the core concept of "developlay", an expression coined to refer to a combination of "development" and "play" at the same time, participants work out new types of athletic meetings and events with both brains and bodies in top gear. The first day's program focuses on the development of various tools both analogue and digital, which participants use to devise rules and formats of events on day two. On the third and final day, Yamaguchi citizens and others visitors from the general public are invited to experience the "new Yamaguchi sports festival" developed during previous two days.