Floor Guide
YCAM Exploration Tour
"Flexibility" is our keyword. Nearly every inch of YCAM - including hallways and paths - is used for both creation and presentation. Here you can learn about all of it, even our normally off-limits backyard.
Exterior Design
YCAM springs into view at almost the exact midpoint between the Yudaonsen and Yamaguchi stations on the JR Yamaguchi Line. The building itself is 170m long, 50m wide and 20m tall. It has a distinctive, "wavy" roof design inspired by the ridgelines of the surrounding mountains. Its interior is arranged laterally by function and encompasses theater, gallery, cinama and library space. The design was created by the Arata Isozaki & Associates architectural firm.
Yamaguchi City Central Park (pictured above)
This park is characterized by wide open lawn space. For a park of its size, it has a limited amount of playground equipment and bench seating, which means that visitors have more free space to play and relax as they wish. The park is used for a variety of YCAM events, such as the "Midsummer Night's Film Screening."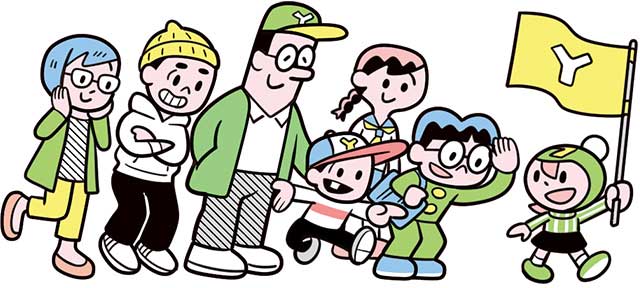 1F

You can scroll left and right
Foyer
Patio
Studio A
Control Room
Unpacking Room
Dressing Rooms
Yamaguchi City Central Library
Information Space
Community Space
Biolab
Kids/' Space
Ticket Information
Office
Restaurant Space
---
---
---
---
2F

You can scroll left and right
Studio B
Unpacking Area
Gallery second floor
Studio C
Projection Room
Bridge
Multipurpose Room
Lab
---
---
---
---

Building Data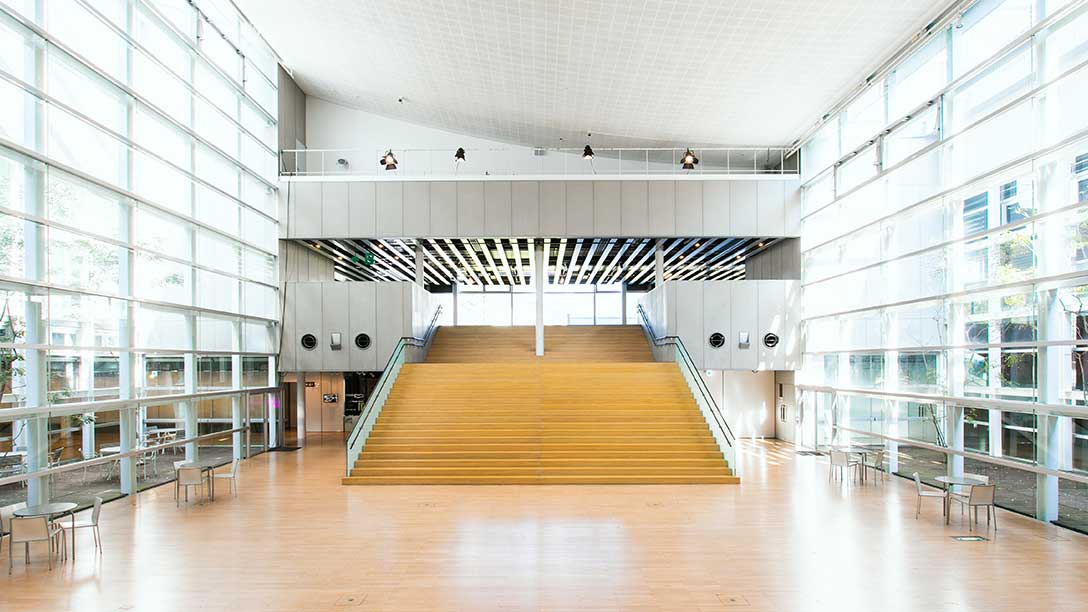 YCAM is a diverse facility offering large-scale art installations, exhibits, dance performances, live concerts, film screenings, workshops and much more.
Underlying all of this diversity is a keyword: "flexibility." Nearly every space within YCAM contains aisles, allowing it to be both a place of presentation and creation. This flexibility in physical infrastructure allows YCAM to foster collaboration amongst artists, researchers and local residents while fulfilling its mission to convey a diversity of media technology-driven expression to the world.
Construction period: 29 August 2001 - 31 March 2003
Completed: 31 March 2003
Opened: 1 November 2003
Designed by: Arata Isozaki & Associates
Site area: 14,536㎡
Building footprint: 7,325.52㎡
Total floor space: 14,807.54㎡
Structure: Steel-frame construction, three levels (+ two levels below ground)
Related Facilities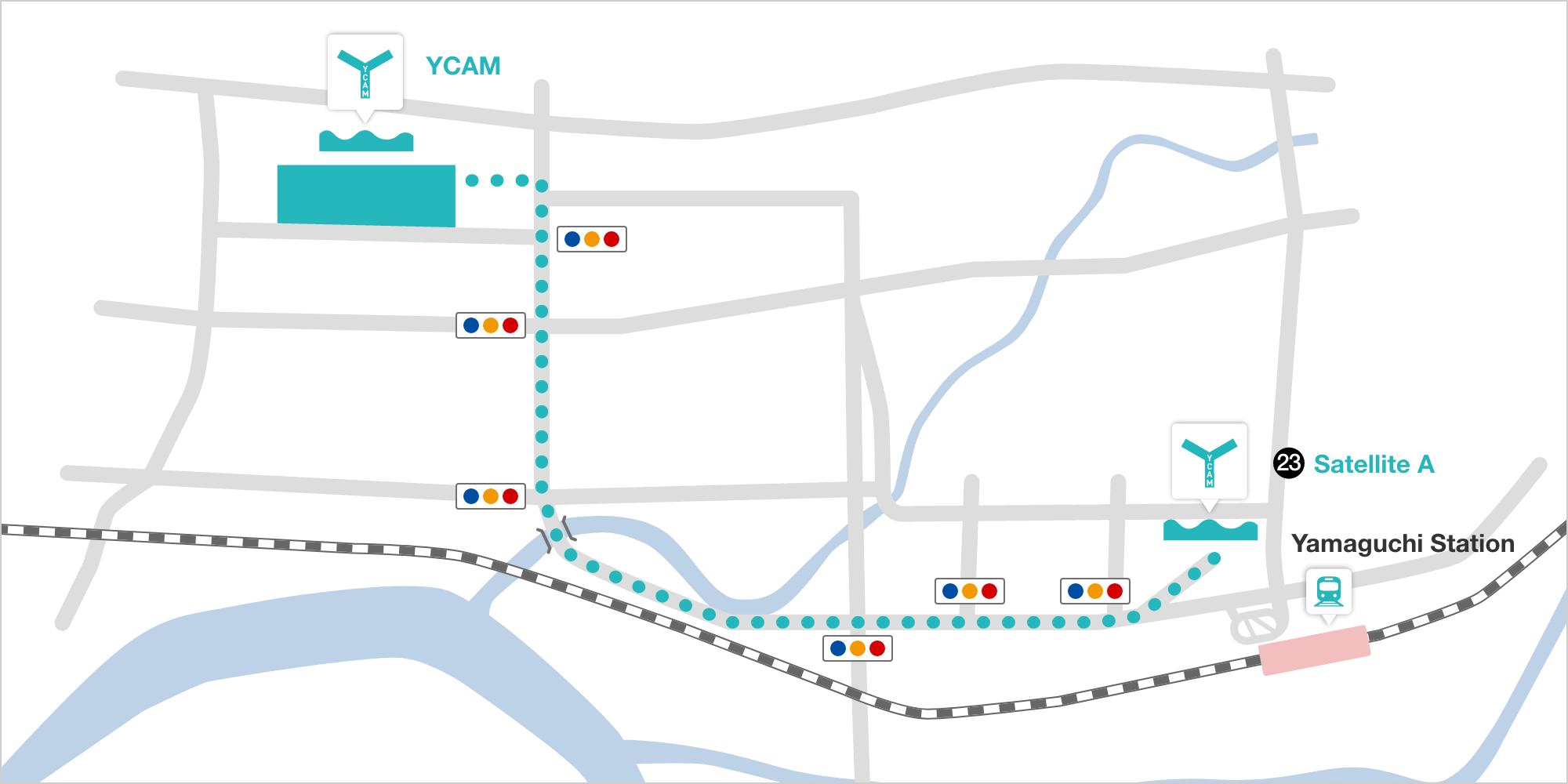 You can scroll left and right
---
Satellite A
Satellite A is an exhibition space that opened in 2020 on a corner of the city center of Yamaguchi City, in front of JR Yamaguchi Station. Exhibitions for artwork installations, workshops, or other events can be held here. This will provide even greater opportunities to experience YCAM's activities.
Access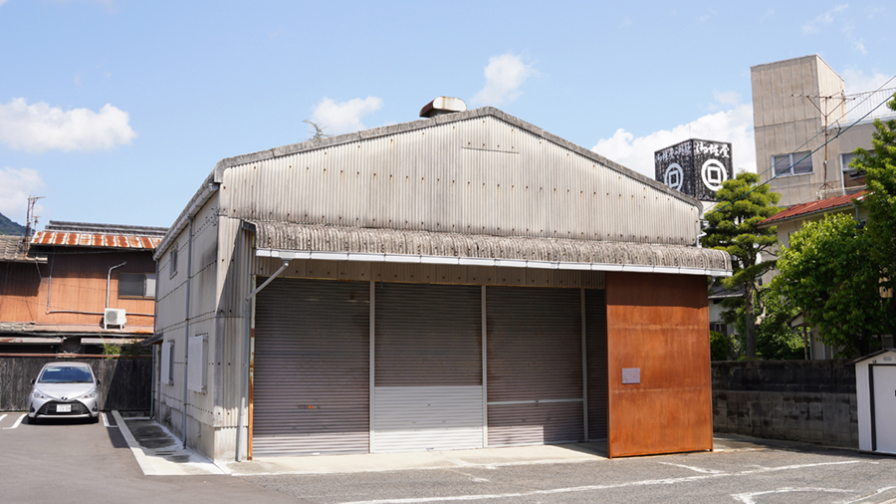 For Corporations and Research Institutions
YCAM promotes research and development in cooperation between the Center's internal InterLab research & development team and business enterprises or research institutes.
Learn more