Sports Hackathon for Kids
Info
Times and Dates
Sunday, June 12 — Sunday, 19, 2016
This event has finished.
Sunday, June 12
14:00〜16:00
Sunday, June 19
14:00〜16:00
Venue
Admission
Free (Application required)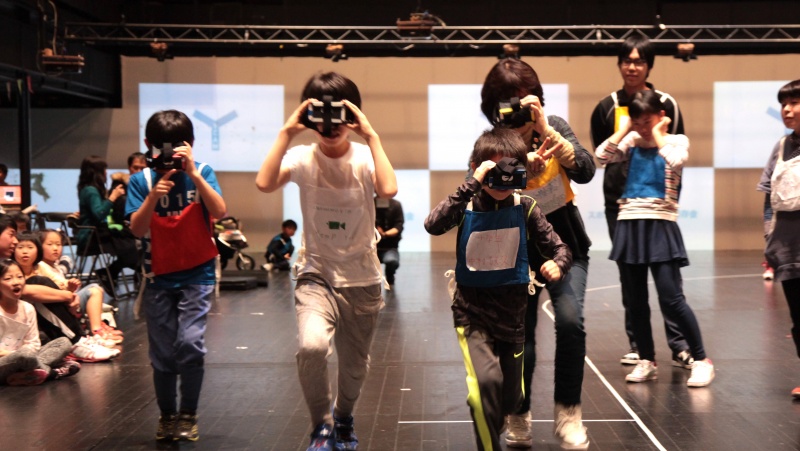 Future sports worked out together !

The "Sports Hackathon," an event for participants to invent "new sports of the future," returns as a program for children.
Through repeated discussions and presentations, participants create new types of sports by combining all kinds of tools – ranging from familiar play equipment to curious instruments incorporating media technology – and sports. Featured here among others will by such novel tools as the "throwing goals" and "counting balls" that are currently in production at YCAM. For the creation of new sports, being generally good at sports is not a required precondition. Participants are encouraged to do away with preconceived ideas about sports, and let their creativity run wild. The sports that are created here today will perhaps entertain people around the world in the future!
(This event will be in Japanese only.)
How to Apply
To apply, please provide the following information either in an email sent to the email address below or on a piece of paper delivered directly to the ticket information desk on the first floor of the YCAM building.
Names of the events you wish to attend
Date and Time preference
Your address
Names of those attending
Genders of those attending
Ages of those attending
Phone number, email, etc., at which you can be contacted
Email Address
reserve@ycam.jp