Yamaguchi Future Sports Day 3
Takahiro NISHIGAKI, Young-Ja Park, Tsubasa NISHI
Info
Times and Dates
Sunday, May 6, 2018
This event has finished.
10:00〜17:30
Venue
Admission
Free (Application required)
Application period
Thursday, March 1 — Saturday, May 5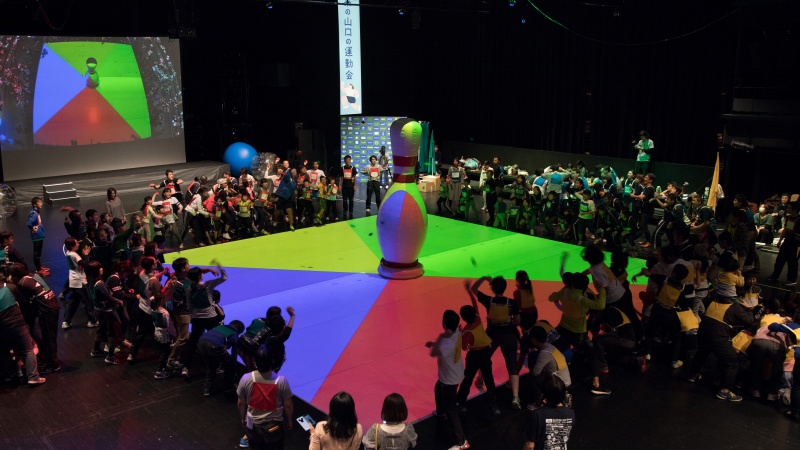 Leading-edge sports meeting of world premiering events!

This event is conducted in the format of a sports meeting implementing new types of sports developed in the "YCAM Sports Hackathon 2018."
This year's third edition features again "future sports events" bursting with ideas and all sorts of media technologies. Participants are grouped into teams that compete at the event, and there might even be some kind of trophy for the winner! Visitors ranging from children to senior citizens are invited to participate and enjoy a sports meeting that is refreshingly different from the usual school or local community event.