Richi Owaki + YCAM New Installation Exhibition
The Other in You
Info
Times and Dates
Saturday, December 9, 2017 — Sunday, March 11, 2018
This event has finished.
11:00〜17:00
Venue
Eligible person
Participants must be 13 years or older
(Children under 13 can view the work on monitors)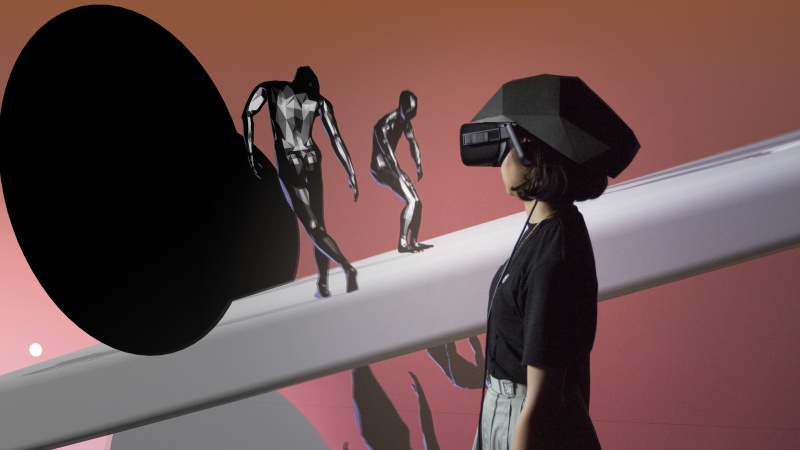 Visitors appearing in dance performances!?
In pursuit of the ultimate dance experience based on the possibilities of VR

Unveiled in this exhibition is a new installation created by artist Richi Owaki in collaboration with YCAM.
As an artist and member of the YCAM InterLab, Owaki has been exploring new possibilities of body expression produced by way of media technology. The new work he presents in this exhibition with the same title is a video installation that allows visitors to experience dance from up close. Incorporating virtual reality (VR) and other technologies, the work creates an effect as if the visitor was on the stage together with the performers. Visitors' bodies scanned and fed into a computer using sensing technology appear in realtime as part of the work, resulting in a setting in which the visitors observe themselves from a "third person" point of view as they watch a dance performance.
The work was realized with a team of specialists from different fields including dancer/choreographer Tomohiko Tsujimoto, programmer/visual artist Satoru Higa, and musician Kazuhisa Uchihashi. The results of their collaboration will stir up the viewer's senses and consciousness, and cause changes especially regarding the boundaries that people draw between themselves and others.