Lecture by Farish A. Noor
Nothing left to know: Stamford Raffles' Map of Java and the Epistemology of Empire
Info
Times and Dates
Sunday, December 16, 2018
This event has finished.
11:00〜12:00
Venue
Admission
Free (Application required)
Application period
— Saturday, December 15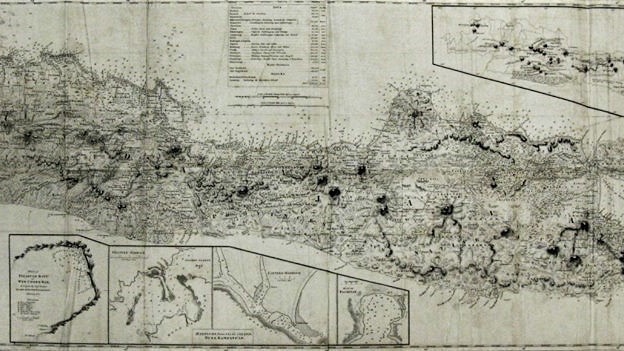 This lecture by historian and political scientist Farish explores the role of colonial cartography, and the relationship between maps and power. In particular, Farish focuses on a 200 year-old map published in "The History of Java" (1817) by Stamford Raffles, the first Lieutenant-Governor of British Java - credited with discovering many of its ancient ruins, as well as the 'founding' of modern Singapore.