Grupo de Rua Dance Performance
Inoah
Info
Times and Dates
Saturday, September 1 — Sunday, 2, 2018
This event has finished.
Saturday, September 1
19:00 start
Sunday, September 2
15:00 start
Venue
Admission(Reserved seats only)
Advanced tickets

General

2500 JPY

"any" members

2000 JPY

Special discounts

2000 JPY

Under 25

1500 JPY

Tickets at the door

All

3000 JPY
See here for information on how to purchase tickets.
Tickets are available on
Sun., Jul. 1

for "any" members

Sun., Jul. 8

general
Nursery Service
Please make your reservation at the ticket information desk or by phone at least one week prior to the respective event.
Service period: 30 min. before the start until 30 after the end of each event
Ages: 6 months and above
Fees: JPY 700 per child, JPY 500 for each additional child
Press Releases
June, 7, 2018 Release

Inoah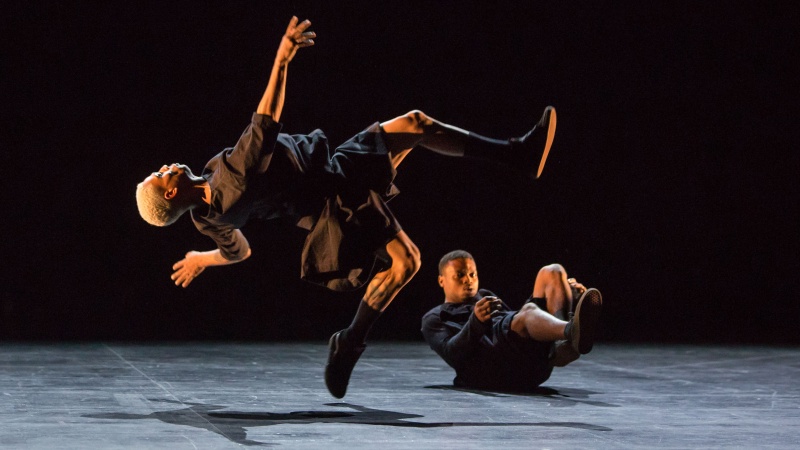 A new stage for revolutionary, world-shaking street dance

The Brazilian dance company Grupo de Rua presents a new dance piece.
Having gained a reputation for refining street-born dance into a form of performing arts shown on a theater stage, Grupo de Rua appear at YCAM for the first time since their performance of "H3" back in 2009. In this first new piece they created in several years, the company take the viewer on a trip into a different dimension combining leader and choreographer Bruno Beltrao's unique sense of space and time, and the dancers' wild yet minute street dance techniques.