In the Eyes of the Animal
Marshmallow Laser Feast
Finished
Experience the World through the Eyes of Animals—
Renowned Virtual Reality Work's Japan Premiere!

A virtual reality work by London based creative studio, Marshmallow Laser Feast. Stepping out from YCAM gallery, the work takes place at Inunaki Waterfall in Niho, Yamaguchi.
Since its world premiere in 2015, the work has been shown at various venues throughout the world, including being selected for New Frontier Art at Sundance Film Festival. This is the Japan premier of the internationally renowned work.
Audiences wear a special headset in the actual woods and move around a virtual forest while surrounded by video images and sound, feeling as if they had become an animal in the woods – animals such as dragonflies, chironomids, owls and frogs who have different visual perception than ours.
The virtual forest is based on Grizedale Forest in the Lake District, England. The artists first captured the 3D image of the forest with a laser scanner, CT scan system and a drone and virtually reconstructed the landscape. Wearing a headset and being immersed in sound and audio-vibration, audiences experience an overwhelming sensation of actually being in Grizedale Forest. At our outdoor tour, audience members experience the work in an actual forest. The smell of plants and soil or the sense of the wind will amplify the sensation.
Related Event: YCAM Bio Research Workshop "DNA of the Forest"
The workshop aims to explore the forest of Yamaguchi where the outdoor tour takes place. With support from YCAM Bio Research, a team exploring the possibilities of biotechnology, participants collect living samples from the forest, observe them with a microscope and conduct DNA analysis in order to realize the richness of the forest.
In the Eyes of the Animal
Concept by: Marshmallow Laser Feast Direction: Barnaby Steel & Robin McNicholas Executive Producer: Eleanor Whitley
Creative Direction: Ersin Han Ersin
Visual Artist: Natan Sinigaglia
Sound Design: Antoine Bertin, SounDoesnTravel Production Designer: Marc Winklhofer Interaction Designer: Abraham Manzanares Assistant Producer: Annatruus Bakker
Tour Producer: Ben Larthe
Tour Technical Coordinator: Cristina Tarquini
Commissioned by Abandon Normal Devices and Forestry Commission England's Forest Art Works. Produced by Abandon Normal Devices and Marshmallow Laser Feast. Supported using public funding by Arts Council England and Forestry Commission England.
Marshmallow Laser Feast
Creative Studio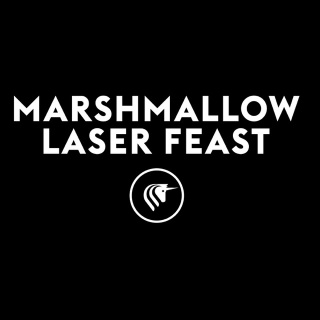 Fee
General

2,500JPY
"any" members

2,000JPY
Under 25

2,000JPY
Special discounts

2,000JPY
Times and Dates (JST)

Sunday, October 9 — Monday, 10, 2016

Venue

Waterfall of Inunaki (Nihokamigo, Yamaguchi City)



Meeting Place
Foyer

Related Events
3 events
Participation Fee
A fee will be charged

Application required

Eligible person

Participants must be older than 13 years old.

Capacity
16 persons
Application period
Saturday, August 6, 2016 —
Remarks

The content of the tours may change in the case of rain.
"any" Members, 25 and younger and Special Discount 2000yen
We will be walking through the woods during the tour. Please come with clothes and shoes that are suitable for hiking.
We recommend wearing long sleeves, long pants and hats. Please bring water or drinks and be sure to stay hydrated.

Press Releases
Credit

Organized by Yamaguchi City Foundation for Cultural Promotion
In association with Yamaguchi City, Yamaguchi City Board of Education, British Council
Supported by the Agency for Cultural Affairs, Government of Japan in the fiscal 2016
In Corporation with Niho Community Association, Tohoku University International Research Institute of Disaster Science, Yamaguchi University
Technical Support by YCAM Inter Lab
Produced by Yamaguchi Center for Arts and Media [YCAM]