MOON Kyungwon + YCAM New Installation & Research Showcase
Promise Park – Rendering of Future Patterns
Info
Times and Dates
Saturday, November 28, 2015 — Sunday, February 14, 2016
This event has finished.
10:00〜19:00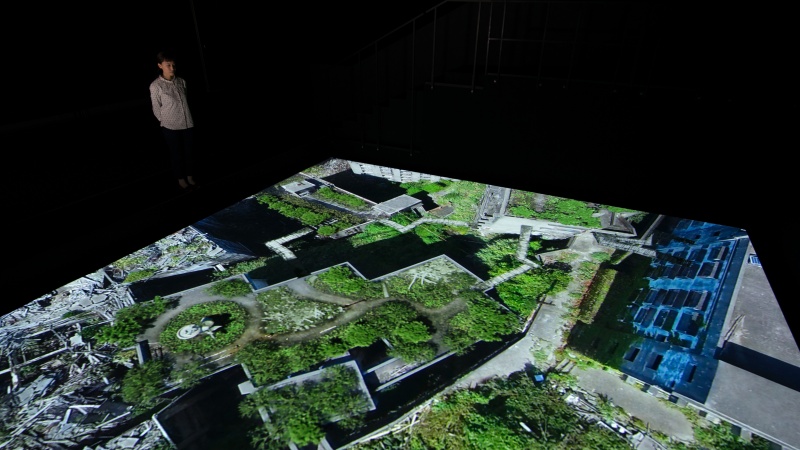 3-year project concludes with new proposals for parks in the future

The "Promise Park Project" that YCAM and Korean artist Moon Kyungwon have been working on for three years starting in 2013 culminates in an extensive showcase event.
On display are new installations created specifically for this occasion, and results of previous research activities in the history of parks/gardens from ancient up to modern times. The first of the two new installations incorporates a large video piece realized using such state-of-the-art imaging techniques as computer graphics and drone photography, the second a "park of the future" in the form of a giant carpet, in collaboration with Kyoto-based Nishijin brocade manufacturer Hosoo.