Finished
Lecture by Shiga Lieko + Shimizu Chinatsu + Nagasaki Yoshitomo
Human Spring
The four seasons are brought about by the tilting of the Earth's axis. Spring in Tohoku suddenly comes after the long winter. The occurrence of "spring" since the earthquake has brought about changes to the social season, as well as physical and mental changes in individuals. Intermixing their own perspectives, Shiga, Shimizu and Nagasaki will discuss what they have witnessed in Tohoku, eight human springs after the earthquake.
Shiga Lieko + Shimizu Chinatsu + Nagasaki Yoshitomo
Shiga Lieko, a photographer (b.1980 in Aichi prefecture), Shimizu Chinatsu, an independent curator (b.1983 in Fukuoka prefecture), Nagasaki Yoshitomo, a video grapher (b.1985 in Miyazaki prefecture), ...
View More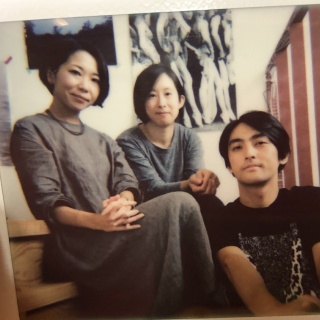 Free

Application required
Times and Dates (JST)

Saturday, February 23, 2019

Venue
Related Events
1 events
Participation Fee
Free

Application required

Capacity
50 persons