Yamaguchi Future Sports Day 2
Info
Times and Dates
Sunday, November 5, 2017
This event has finished.
09:00〜18:00
Venue
Admission
Free (Application required)
Application period
Monday, September 11~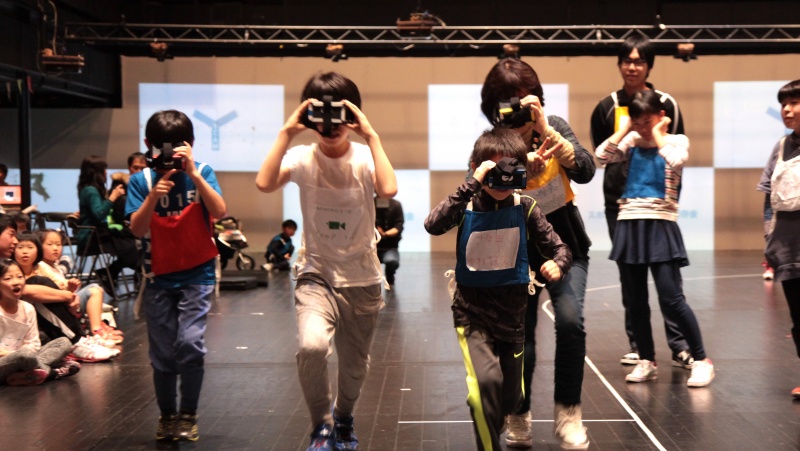 Number 1 before you knew it?
A leading-edge sports meeting of world premieres

New types of sports that were developed at the YCAM Sports Hackathon 2017 can be tried out at this "athletic meeting" style event that is part of the YCAM Sports Research Project, a research and development program that focuses on media technology and its role in the creation and enjoyment of new sports.
Held for the first time in two years, this Future Sports Day will again be a colorful display of media technologies and ideas that went into the creation of various new and inventive sports events. Participants compete against each other in teams, whereas the winning team will probably be awarded with a real prize (of sorts). Participants of all ages, young and old, are cordially invited to exert themselves in a futuristic athletic event quite different from the conventional local or school sports meeting.