Vanishing Mesh
Artists: The SINE WAVE ORCHESTRA, So Kanno + yang02
Info
Times and Dates
Saturday, February 18 — Sunday, May 14, 2017
This event has finished.
10:00〜19:00
Organized by Yamaguchi City Foundation for Cultural Promotion, Yamaguchi City
In association with Yamaguchi City Board of Education
Supported by the Agency for Cultural Affairs Government of Japan in the fiscal 2016
Grants from The Kao Foundation for Arts and Sciences
Equipment support FOSTEX COMPANY
Co-developed with YCAM InterLab
Produced by Yamaguchi Center for Arts and Media [YCAM]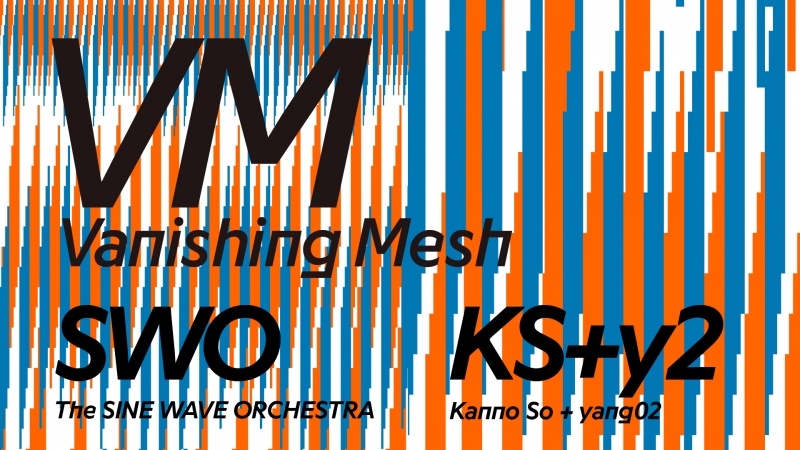 The perception of art in the post-ubiquitous society.

The Sine Wave Orchestra and So Kanno + yang02 unveil their respective new installation works.
Vanishing Mesh is an expression that hints at the various boundaries and other defining lines that are gradually becoming invisible due to technological innovation. This exhibition is an attempt to review present informational environments through the innovation of technology-based art in a ubiquitous society. Thanks to the popularization of smartphones or smart mobile devices, it enables us to communicate through the networks wherever we are. With the works presented by these two groups of artists, the exhibition will be a precious opportunity to examine the present state of media art today.