Tensei Jingle ‐ Polyhedron
Tensei Jingle ‐ Polyhedron: Installation
Finished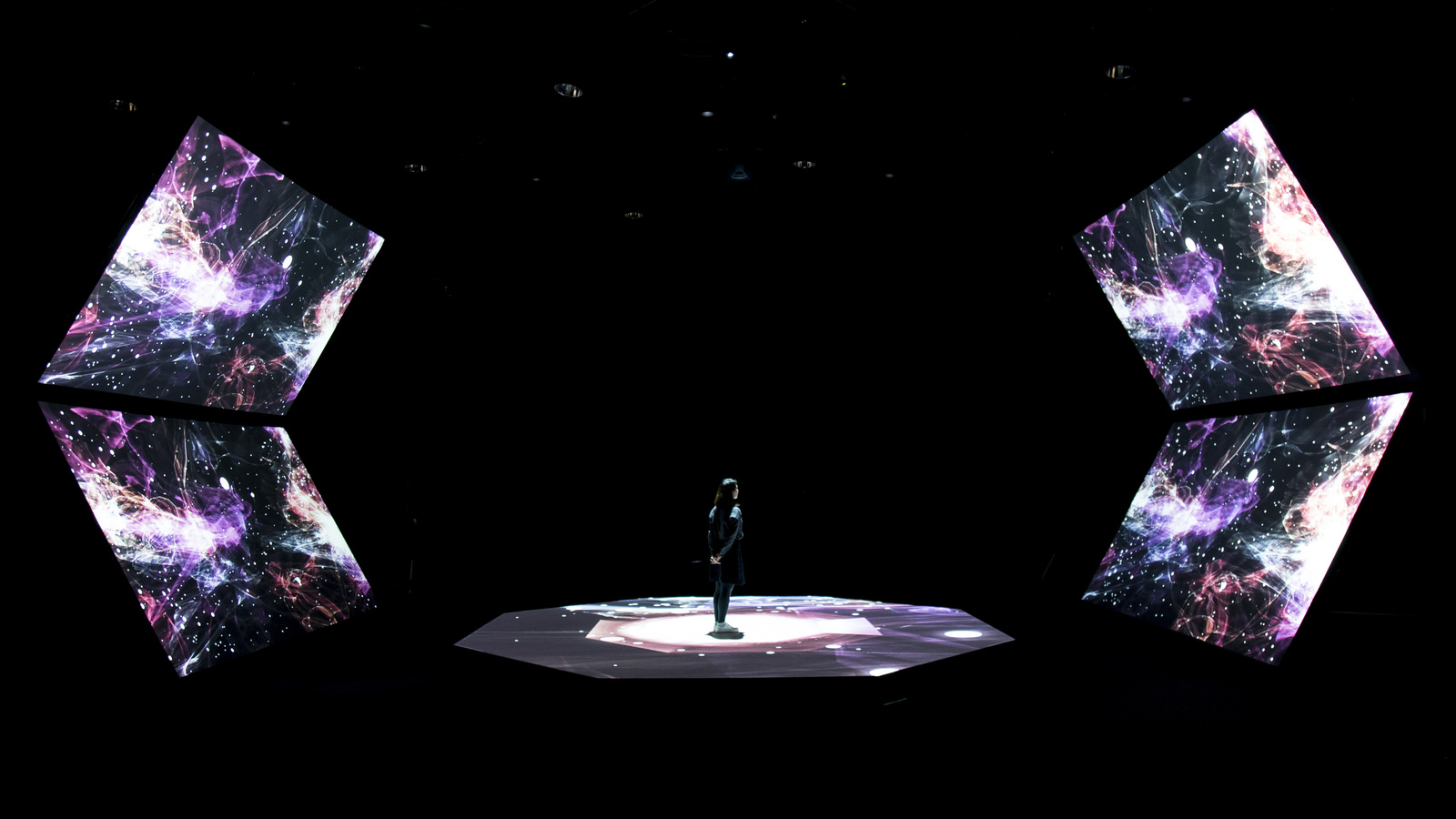 This Installation is part of "Tensei Jingle ‐ Polyhedron", a special collaboration program of YCAM with Soutaiseiriron + Etsuko Yakushimaru.
This exhibition was conceived in a pluralistic manner based on Soutaiseiriron's latest album "Tensei Jingle," for visitors to experience the conceptually underlying world of living organisms of "Tensei Jingle" through three installation pieces set up at different locations within YCAM.
Individual works
Tensei Jingle
This audio-visual installation is based on Soutaiseiriron's latest album "Tensei Jingle".
"Tensei Jingle" was specially remixed for a complex stereophonic sound environment of over 40 channels, and combined with visuals by Rhizomatiks Research and Semitransparent Design, which will be shown on five large screens.
Like a Protein
This is an audio-visual installation based on the track "Like a Protein" on the latest album by Etsuko Yakushimaru under her Yakushimaru Experiment moniker.
The basic track is a sonic adaptation of a specially constructed text written by Toh Enjoe, an author with a background in complex systems research, and interpreted/reconstructed by Yakushimaru in 2015. The audio was enhanced with a multi-channel mix and projection mapping, with the aim to create a spatial rendition of the work's multi-layered structure.
I'm Humanity
This work of bio art consists of genetically modified microbes that contain musical data of pieces composed by Etsuko Yakushimaru.
Dishes set up in the exhibition space contain cultures of genetically modified microbes, while music that is incorporated in the microbes as well in the form of data is played via speakers. Due to the immensely long timescale of the genetic codes, the music is stored over a period of time far beyond the limitations of previous recording media created by mankind. The drawings painted onto the dishes are by Yakushimaru herself, made using genetically modified microbes as well.
Artists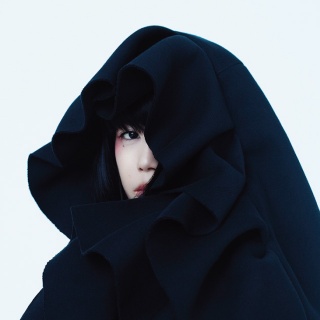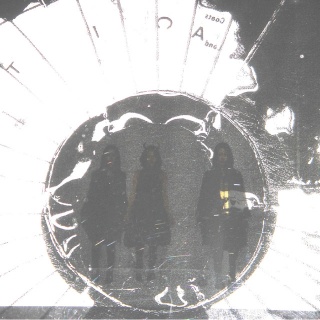 Times and Dates (JST)

Saturday, December 3 — Sunday, 18, 2016

10:00 — 19:00

Closed

Tuesdays (The following day if Tuesday is a public holiday)

Venue
Studio B
Yamaguchi City Central Library

Related Events
1 events
Admission
Free