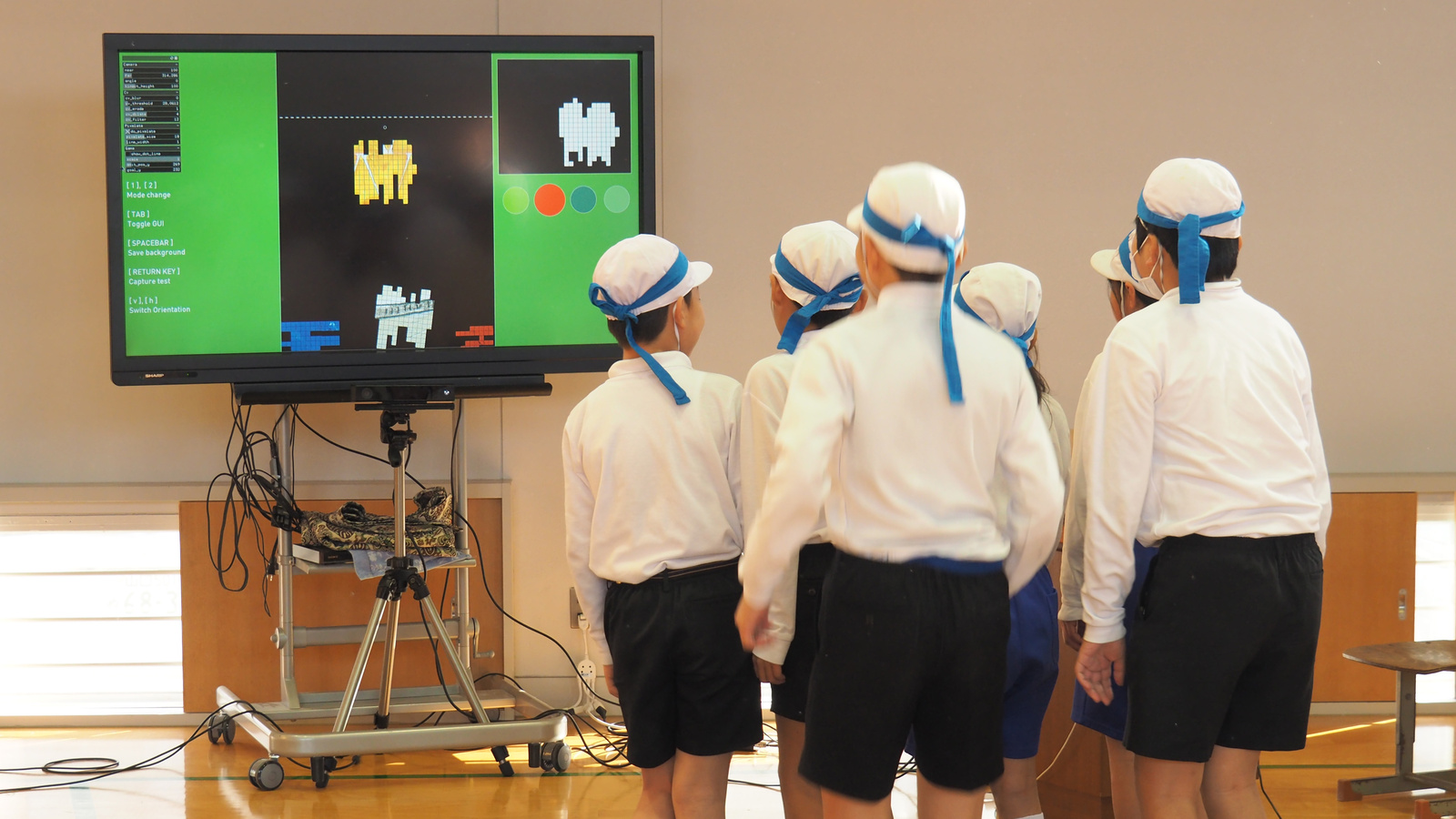 Yamaguchi's Future Classes
2016 —
YCAM as a "Learning Platform"
This project focuses on the development of educational programs fostering a new generation of leading human resources, based on the results that are being achieved in the process of research and development at YCAM.
Against the backdrop of an increasingly computerized society in which humans are being surrounded by media technology, and showered with information in daily life, reading such information and figuring out appropriate ways of using media technology are skills that will become more and more important. In school education as well, teaching methods are being thoroughly adapted to the developing IT standards, and in 2020, computer programming will become an obligatory subject at all Japanese elementary schools.
This project aims to work out possible education programs for elementary and junior high schools based on YCAM's abundant knowledge regarding the application of media technology, and introduce the results as new educational models for the next generation of students to schools across Japan.
Recent and Upcoming
In 2016, the "Sports Hackathon for Kids" was developed as an educational program for elementary school students, based on the results of the "YCAM Sports Research". It was eventually implemented at three schools in Yamaguchi in cooperation with the Yamaguchi Board of Education.
While carrying out the "Sports Hackathon for Kids" at elementary schools in Yamaguchi again in 2017, new educational programs will at once be developed and tested at YCAM.