Finished
YCAM OpenLab 2021
Alternative Education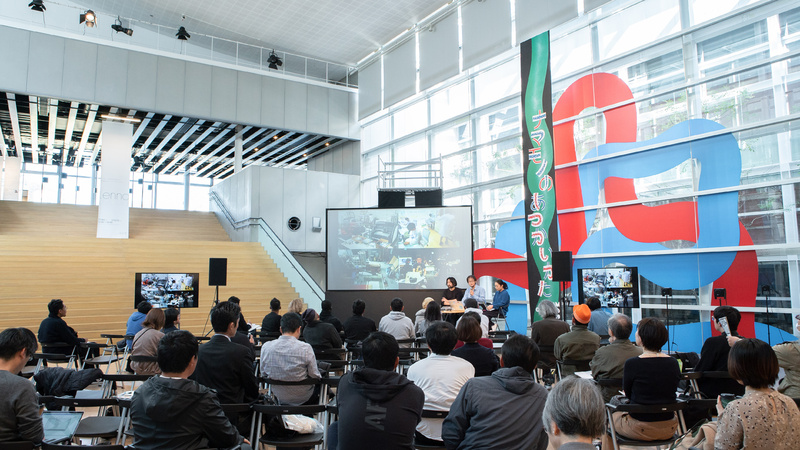 A series of online lectures and talk sessions on "art and education" with experts from Japan and abroad
This is an online event that reevaluates the roles of art, research & development, and public cultural facilities today.
Many of the social changes that are presently occurring on a global scale, are also affecting the realm of art. While such changes are quite self-evident for individual artists, for such institutionalized bodies as art museums, they remain problems to be tackled. Also with regard to this situation, there are quite a number of facilities/institutions that have been showing initiative regarding such social issues as gender equality, transparency, community development, and resource sharing.
Following last year's edition, this year's fifth installment in the series is again held as an online event with the subtitle "Alternative Education." Over the period of four months, it features a continuous program of discussions on "possible forms of learning through art" and "the role of art centers in society." Invited are several creators, curators and educators from Japan and abroad, who have gained various practical experience in the field of art and education, who will appear in a string of lectures and talk sessions. Archive footage of these events are available for viewing on a dedicated website.
Special Website
Special Website
https://alternative-education.ycam.jp/
Times and Dates (JST)

Friday, November 26, 2021 — Saturday, February 26, 2022

イベント休止日

Every Tuesdays (The following day if Tuesday is a public holiday)
winter holiday season (December 29 — January 3)

Admission
Free
Credit

Host: Yamaguchi City, Yamaguchi City Foundation for Cultural Promotion  
Cooperation: Yamaguchi City Board of Education
Supported by the Agency of Cultural Affairs, Government of Japan, in the fiscal 2021
Technical collaboration: YCAM InterLab
Planning & production: Yamaguchi Center for Arts and Media [YCAM]