Finished
Yamaguchi's Future Classes
Soundscape Cruise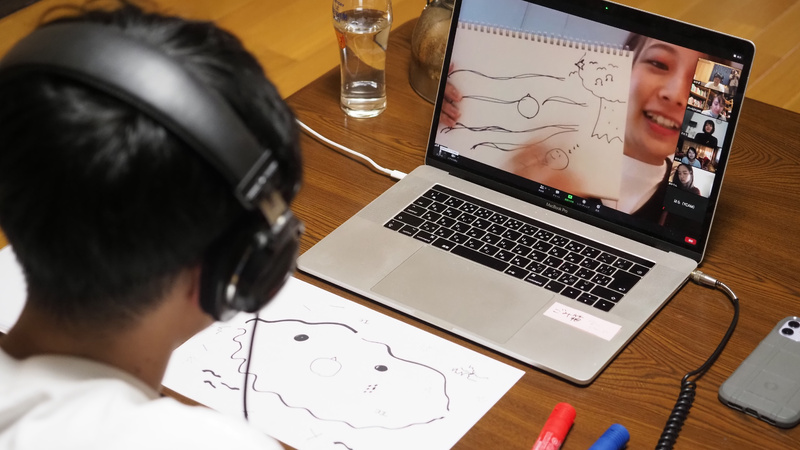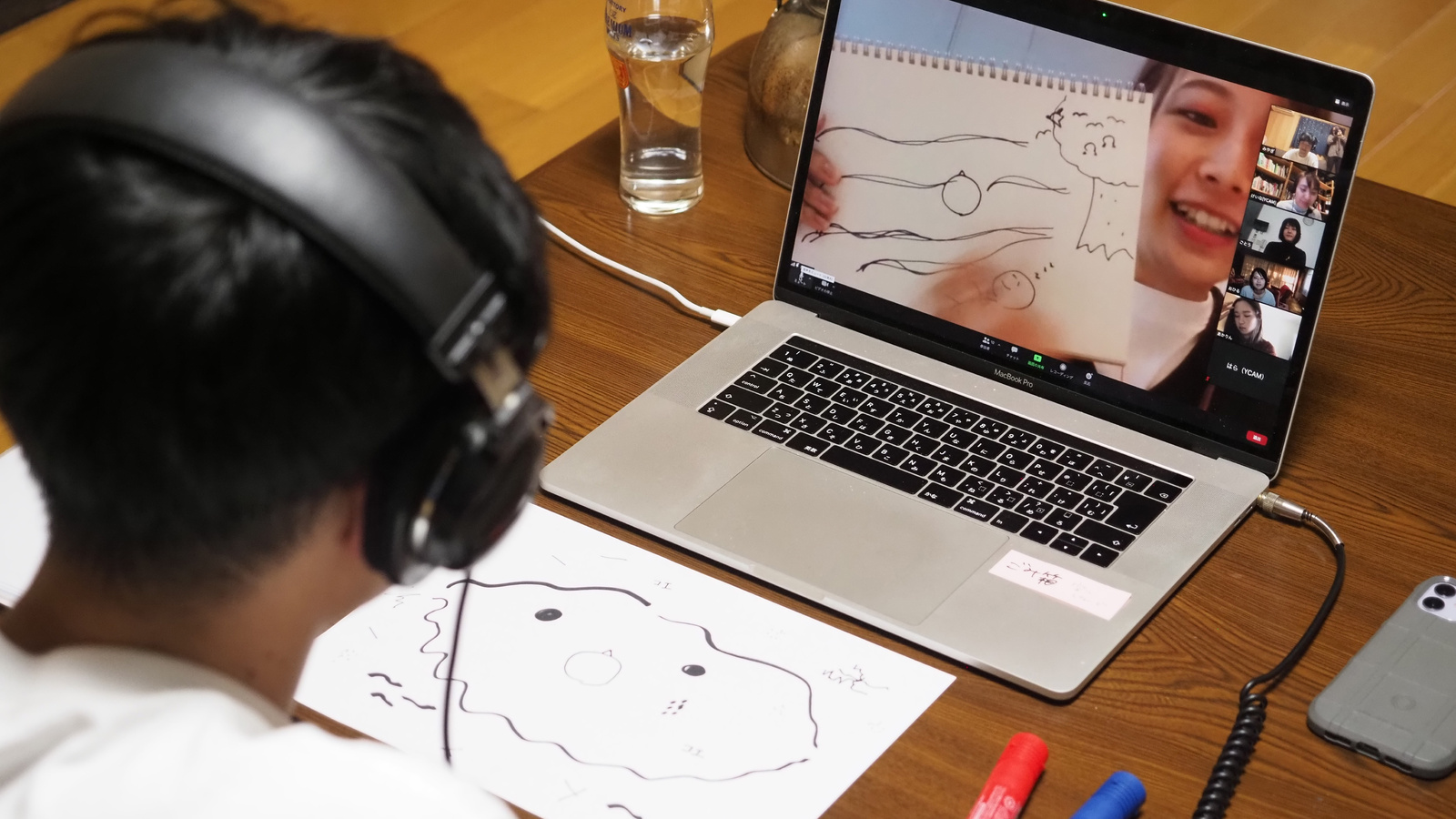 What shape has that sound? And what color?
A new online workshop revolving around sound
Participants in this educational program learn about the relationship between sound and space, by sharing the "images" that sounds inspire in them. The workshop is offered online as part of the "Yamaguchi's Future Classes" series of events showcasing educational programs developed at YCAM.
Participants first collect a variety of sounds that evoke all kinds of images.By listening to, comparing, and exchanging thoughts on each other's collected audio, they rediscover the characteristics of familiar spaces in their daily-life environments. Through these activities, this workshop deepens our understanding as to what kinds of information we usually extract from sounds, and how sounds can work as a source of imagination.
The inspiration for this program came from "Sound Mine," a YCAM co-produced concert piece performed in 2019 by voice artist Miyu Hosoi and internationally renowned young percussionist Shun Ishiwaka, along with a related "Backstage Tour." These events were based on the concept of employing sounds and reverberations that arouse in the audience a variety of memories, and thereby present a novel approach to sounds that we usually listen to quite casually. The workshop was developed together with Hosoi, inspired by the idea to remodel the "Sound Mine" concept into something that can be experienced in a rather familiar setting. Participants pick up sounds at familiar locations, which the entire group then listens to carefully, before each of them expresses the scenarios, objects or ideas those sounds inspired in them, through pictures, patterns, or other forms of non-verbal communication. Based on this, the participants finally engage in a discussion and dialogue on the types of information that we obtain from sounds. This is the first ever educational program at YCAM to be offered online, for which we chose a video conferencing system as a platform. Anyone with an appropriate technical setup can join from their own familiar settings, encounter by way of sound the individual environments of other participants, and see and listen to the soundscapes of their daily lives.
In addition to the characteristics of sound as a medium, the focus here is also on the properties of the human sense of hearing and spatial perception, and on possibilities regarding creative expression through sound.
Free

Application required
Times and Dates (JST)

Sunday, December 13, 2020 — Sunday, January 10, 2021

Venue

Internet (Video Conferencing System)



Participation Fee
Free

Application required

Eligible person
Elementary school students and above
Capacity
6 persons
Remarks

※The workshop is limited to six participants per session (first-come-first-served). Please register no later than one day prior to each session. Registration will close as soon as capacity is reached.

Things to bring

Zoom (video conferencing system) compatible computer, smartphone, tablet, or other electronic device
Earphones or headphones
Writing paper (about A4 size, at least 15 sheets or notebook)
Rather thick black pen
Colored pens or crayons (not essential)

This event will be held in Japanese only

Press Releases
Credit

Organized by Yamaguchi City, Yamaguchi City Foundation for Cultural Promotion
In association with Yamaguchi City Board of Education
Supported by the Agency for Cultural Affairs Government of Japan in the fiscal 2020
Co-developed with YCAM InterLab
Produced by Yamaguchi Center for Arts and Media [YCAM]