contact Gonzo + YCAM Bio Reseach
wow, see you in the next life. / studies on uncertain information from the future and the past
contact Gonzo YCAM Bio Research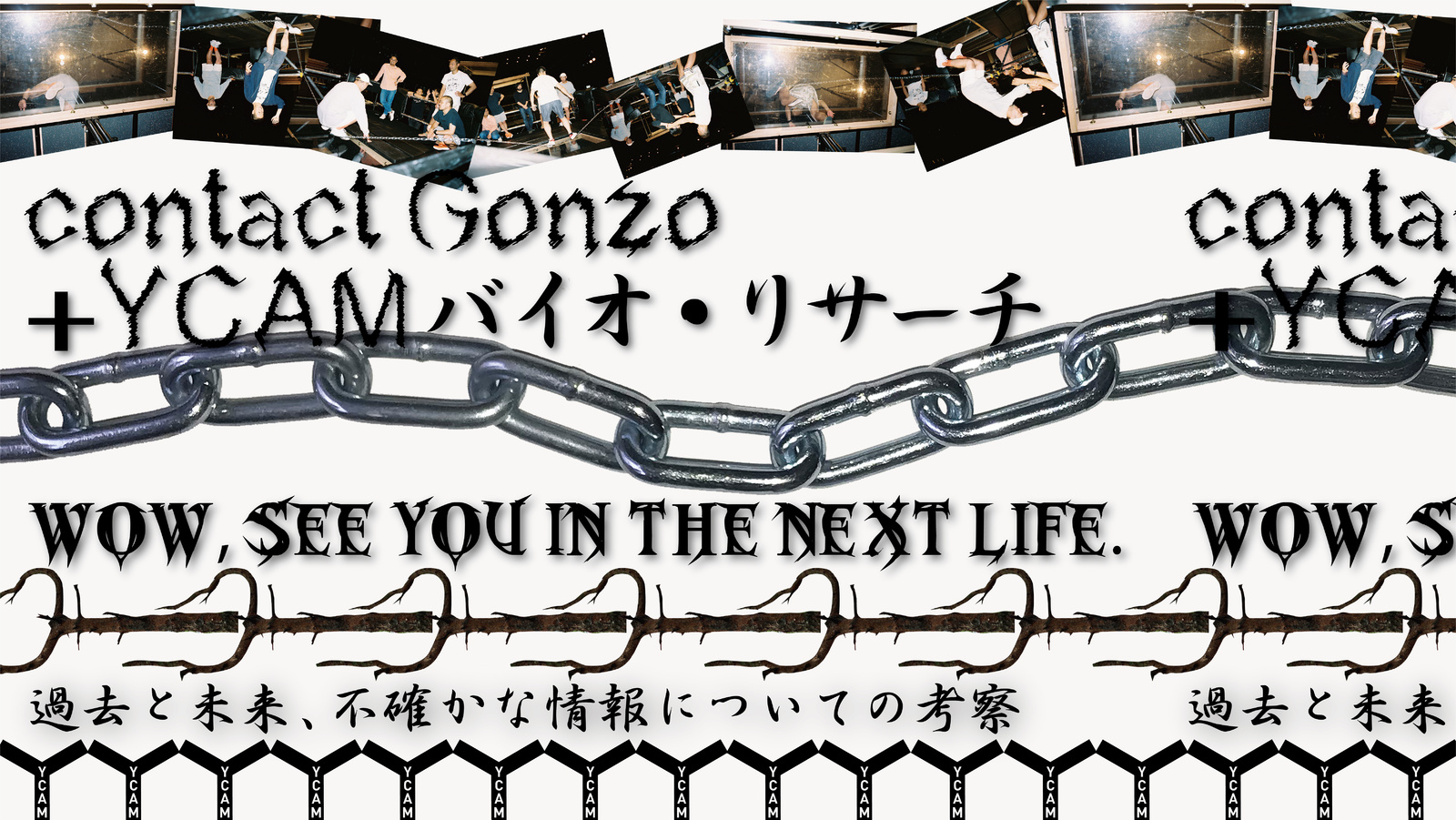 Times and Dates
Venue
Admission

Free
Where does the body come from, and where is it going?

Unveiled in this exhibition will be a new installation by artist group contact Gonzo, realized in collaboration with YCAM Bio Research.
The work will be created based on experimentation, fieldwork and literature research into aspects of hereditary and cultural succession through DNA and folklore respectively. It will be exhibited at Studio A, which is normally used for stage performances.
Times and Dates

Saturday, October 12, 2019 — Sunday, January 19, 2020

Closed

Tuesdays (The following day if Tuesday is a public holiday)

winter holiday season (December 28 — January 3)

Venue
Studio A

Related Events
4 events
Admission
Free