Performance by Okui Lala
Can you help me translate?
Okui Lala
Finished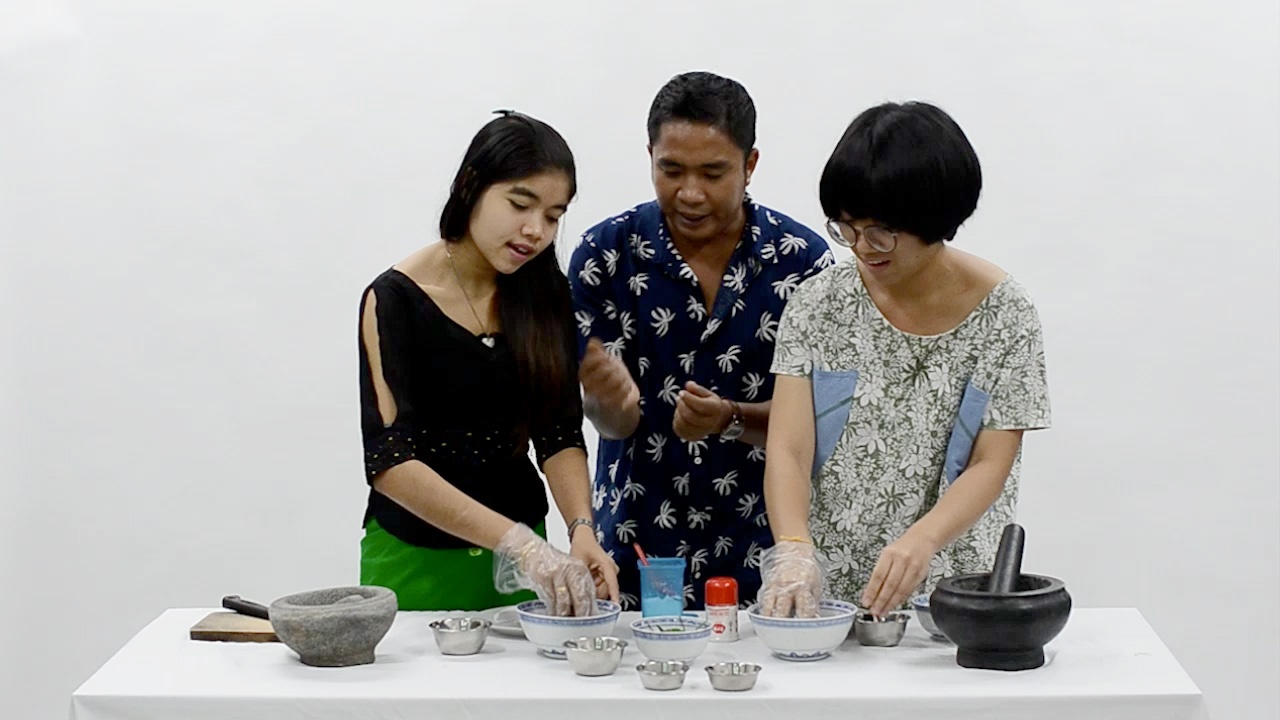 Times and Dates
Venue
Fee

Free

Application required
Raised in the multilingual environment of Penang island, a historic trading port between Southeast Asia, India, China and the west, Okui's work investigates migration, mobilities and diasporic identities. In recent years, she has been researching across Burma, Japan and Malaysia. Inspired by two Japanese language learning books (for Burmese) that she bought in Yangon and Tokyo, Okui will engage in a conversation and performance that questions labour, translation and adaptation.
Free

Application required
Times and Dates

Saturday, January 19, 2019

Venue
Foyer

Related Events

1

Fee
Free

Application required

Capacity

50 persons

Application period
— Friday, January 18, 2019