Alice's Adventures in Wonderland
Kaiji MORIYAMA, Tomohiko TSUJIMOTO, Yasutake SHIMAJI, Naomi SHIMOTSUKASA, Ayaka HIKIMA, Maria, Naoyuki MIURA, Kozue HIBINO, Junichi MATSUMOTO
Info
Times and Dates
Wednesday, August 8 — Thursday, 9, 2018
This event has finished.
Wednesday, August 8
19:00 start
Thursday, August 9
13:30 start
17:00 start
Venue
Admission(Free seating)
Advanced tickets

3000 JPY

"any" members

2500 JPY

Tickets at the door

3000 JPY
Advanced tickets

1500 JPY

Tickets at the door

1500 JPY
Advanced tickets

4000 JPY

"any" members

3500 JPY

Tickets at the door

4000 JPY
en チケットぴあ

486-322

Lawson Code

62838
See here for information on how to purchase tickets.
Tickets are available on
Sat., Jun. 9

general
Nursery Service
Please make your reservation at the ticket information desk or by phone at least one week prior to the respective event.
Service period: 30 min. before the start until 30 after the end of each event
Ages: 6 months and above
Fees: JPY 700 per child, JPY 500 for each additional child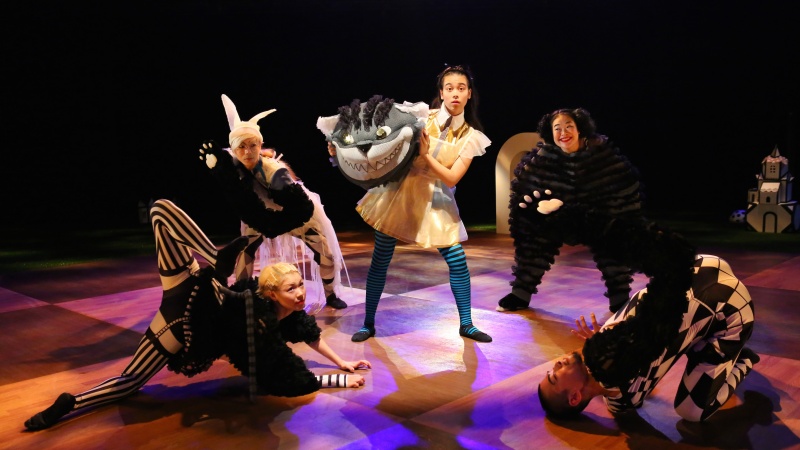 "Alice in Wonderland" reborn as a dance piece with a gorgeous cast!

This is a dance performance based on Lewis Caroll's fairy tale Alice's Adventures in Wonderland, for children to enjoy with their parents.
The piece directed by dancer/choreographer Kaiji Moriyama features texts by playwright, stage director and theater company LOLO leader Naoyuki Miura; costumes by costume artist Kozue Hibino; and music written by composer Junichi Matsumoto. Performers include the 17-year-old newcomer actress Maria, who was selected via an audition, and such top class dancers/actors as Tomohiko Tsujimoto, Yasutake Shimaji, Naomi Shimotsukasa and Ayaka Hikima. Specialists from various fields gather to illustrate the world of "Alice" in a never-before-seen style.