"Perception Engineering" Kickoff Event—Connecting Bodies
RADICAL BODIES: Dance Dance in VR
Info
Times and Dates
Saturday, January 14 — Saturday, 21, 2017
This event has finished.
11:00〜17:00
Venue
Eligible person
13歳以上(12歳以下のお客さまはヘッドマウントディスプレイ無しの簡易版で体験いただけます)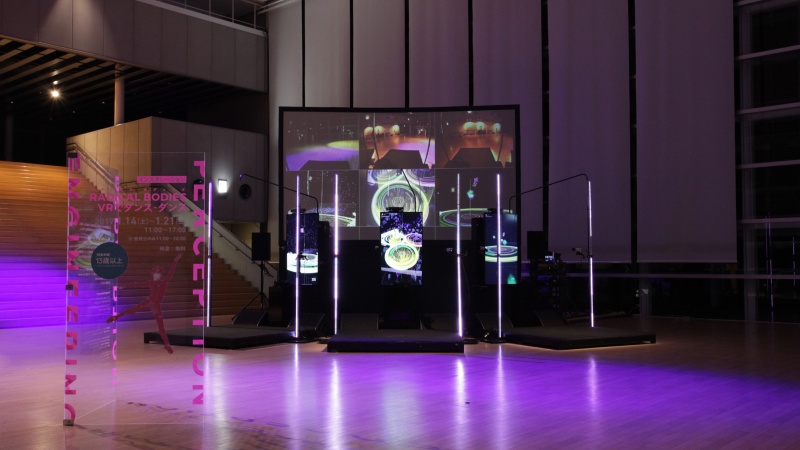 In this installation, YCAM visitors can experience first-hand the results of the "Perception Engineering" research and development project.
Wearing head-mounted displays, and tracing their own abstracted bodies in a virtual environment, visitors eventually might start moving, and thereby involuntarily become creators of a new kind of dance in the process.
Co-developed by Shunichi Kasahara (Sony CSL), YCAM InterLab
vvvv System Building: Yuki Hirano (vitte), Minoru Ito (Takram)
Special Thanks: Satoru Higa