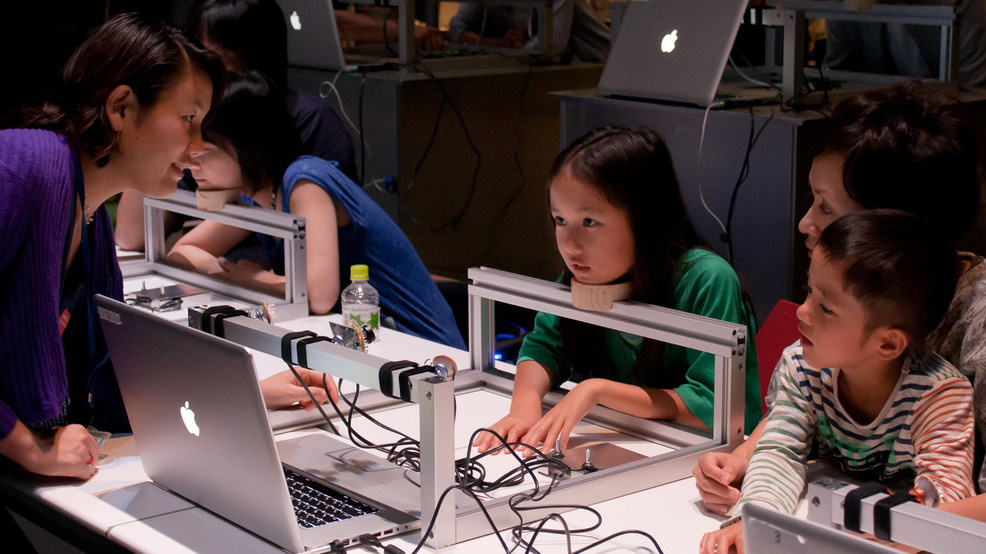 Times and Dates
Venue
Participation Fee

Free

Application required
Sights of "sight"
The uncharted possibilities of the gaze

Participants in this workshop are introduced to the possibilities of "sight" based communication by using eye-gaze input technology, which can be used to operate a computer through eye movement.
The gazes of participants are analyzed and visualized via a projector. Through these images that show who is looking in which direction, it becomes obvious how different people look at things in different ways. When showing the group of participants a map of Japan, for example, the first thing each of them does is try to locate their respective hometowns. Also in other cases of identical still or video images shown to multiple people, each of them focuses on a different part of the picture.
By playing various games incorporating visualizations of the gaze, participants experience with their own bodies how "ways of seeing things" are applied in social daily life.
Free

Application required
Times and Dates

Saturday, August 19 — Sunday, September 10, 2017

Venue
Community Space

Participation Fee
Free

Application required

Capacity
9 persons