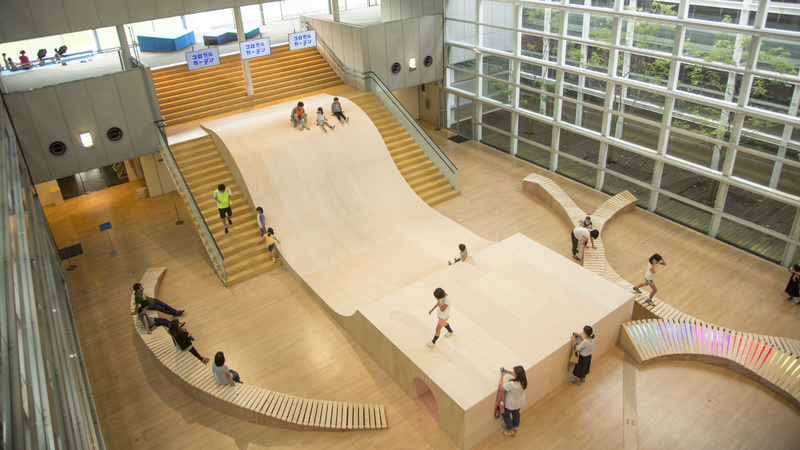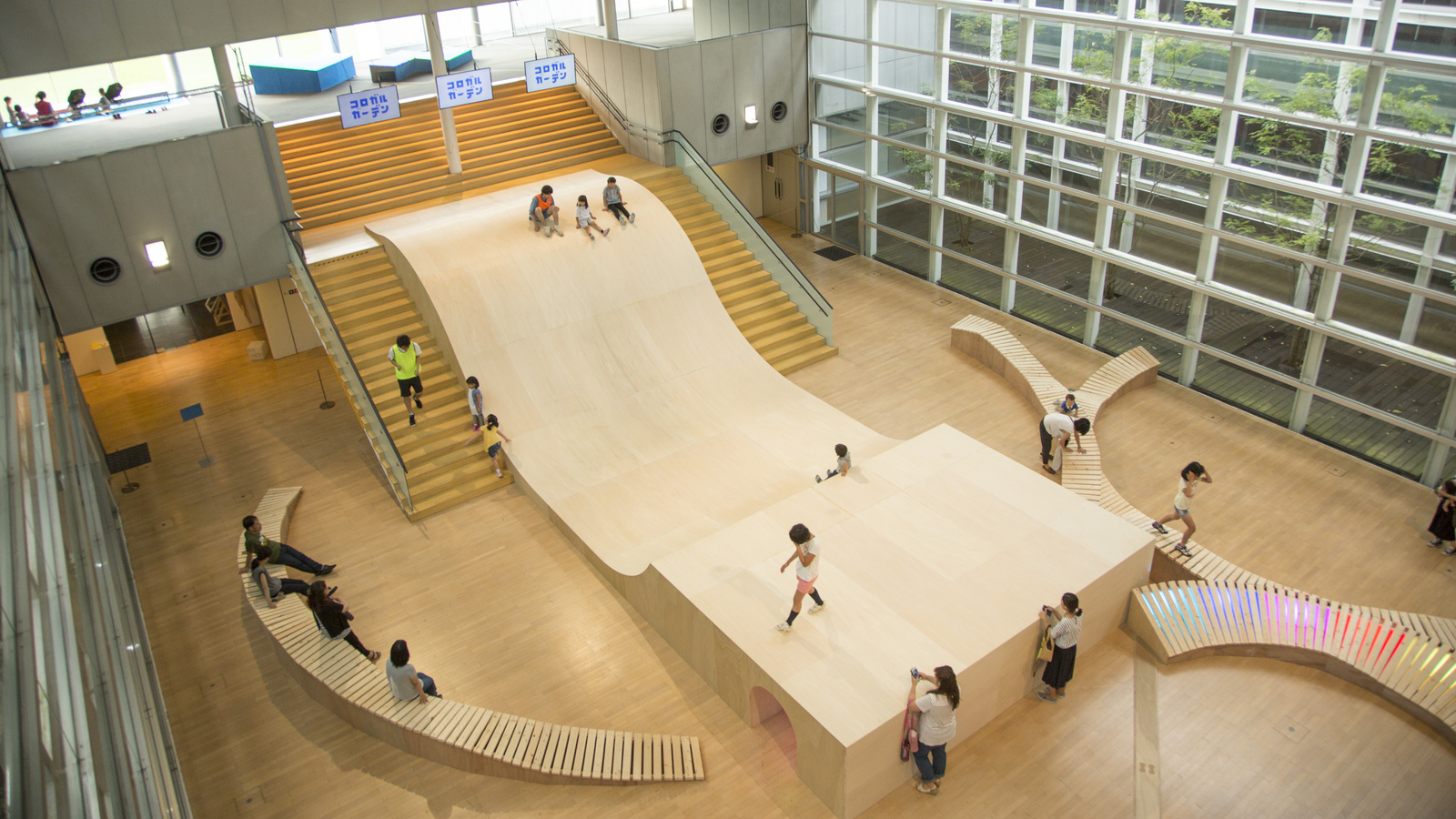 Introducing the newest piecein the Korogaru Koen series!
Unveiled here is the latest addition to the "Korogaru Koen" series of children's playgrounds with various embedded media technologies that YCAM has been setting up every year since 2012.
The "Korogaru Garden" presented this time is a new YCAM version of the "Korogaru Koen for LIL KIDS" that was shown in 2015 at Isetan Shinjuku in Tokyo, significantly updated with various additional functions.
Appearing in Studio B are building blocks of various sizes, and in the Foyer, a large, gently streamline-shaped slide. The two different types of spaces were designed by the architecture group "assistant" (who also designed the "Korogaru Pavilion" that was unveiled at YCAM in 2013) for visitors of all ages – from preschoolers to elderly people – to enjoy.
Also on the agenda is the popular "Kids Meeting for Better Playground" event that has been regularly offered throughout the series as an opportunity for children to discuss functions they like to be added to the Korogaru Garden with the YCAM staff. Selected ideas will subsequently be added as new functions to the exhibition space, so watch the Korogaru Garden as it continues to grow according to its users' original ideas!
Times and Dates (JST)

Saturday, June 18 — Sunday, September 4, 2016

10:00 — 17:00

イベント休止日

Tuesdays (The following day if Tuesday is a public holiday)
Monday, July 11 — Wednesday, 13, 2016
Monday, August 15 — Wednesday, 17, 2016

Venue
Related Events
3 events
Admission
Free