Practical Study of Open Sharing at Yamaguchi Center for Arts and Media [YCAM]
Authors: Yosuke Sakai,Takayuki ITO,Mitsuhito ANDO,Keina KONNO,Tsubasa NISHI,Kiyoshi SUGANUMA,Fumie TAKAHARA,Kazutoshi TSUDA,Kazuhiro JO,Kiyoshi Tomimatsu
Authors
Yosuke Sakai

Kazutoshi TSUDA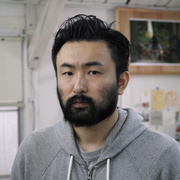 Kiyoshi Tomimatsu

論文抄録
Yamaguchi Center for Arts and Media [YCAM] (herein after "YCAM") is an art center focused on media technology. It produces artwork incorporating media technology, develops media technology, archives related information, and provides education. YCAM has open shared its works from some of its projects. To "open share" means to publish a work so that a third party can utilize it freely within certain conditions. In this paper, the introduction of open sharing at YCAM and the practice of implementing open sharing will be described and discussed.
Journal or Conference
International journal of Asia digital art and design
vol.20 (No.4), 85-93.
Search this paper