Chiten Theater Performance
The Japanese, Who Forget
Info
Times and Dates
Saturday, February 16 — Sunday, 17, 2019
This event has finished.
Saturday, February 16
19:00 start
Sunday, February 17
15:00 start
Venue
Admission(Reserved seats only)
Advanced tickets

General

3000 JPY

"any" members

2500 JPY

Special discounts

2500 JPY

Under 25

1500 JPY

en 高校生以下

1000 JPY

Tickets at the door

All

3500 JPY
Seven Code

070-129

en チケットぴあ

490-418

Lawson Code

62413
See here for information on how to purchase tickets.
Tickets are available on
Sat., Nov. 3

for "any" members

Sat., Nov. 10

general
Nursery Service
Please make your reservation at the ticket information desk or by phone at least one week prior to the respective event.
Service period: 30 min. before the start until 30 after the end of each event
Ages: 6 months and above
Fees: JPY 700 per child, JPY 500 for each additional child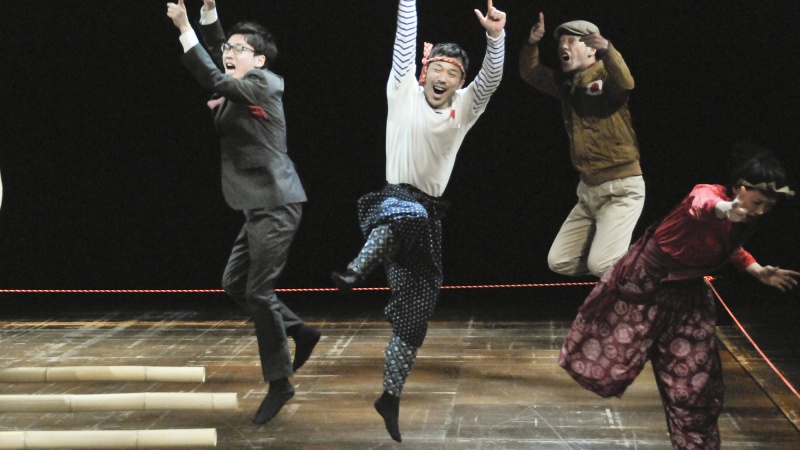 Internationally noted theatre company's first appearance in Yamaguchi

This is a stage performance by the Kyoto-based company Chiten.
Director and Chiten leader Motoi Miura presents his bold arrangement of a drama written by Shuntaro Matsubara, currently one of the most watched playwrights in Japan, based on Yamaguchi native folklorist Tsuneichi Miyamoto's book The Forgotten Japanese and French novelist/critic Maurice Blanchot's novel Awaiting Oblivion. Having premiered the piece to great acclaim at the Kanagawa Arts Theatre (KAAT) in 2017, this time Chiten take it to Yamaguchi for what will be their first ever performance here.