Finished
Talk Session #5/Event related to Understanding Living Culture
Hacking Biology In A Makerspace; Rethinking Social Impact In Africa Using Biology
Speakers Harry AKLIGOH
Guest speaker in this talk event held in connection with "YCAM Open Lab 2019: Understanding Living Culture" is Harry Akligoh, co-founder of the Hive Biolab in Ghana.
In Africa, makerspaces have been increasing and penetrating society in the past two, thee years. Makerspaces function as places for rapid prototyping of ideas and community building. Employing the open and inclusive model of makerspaces in the field of biology, various efforts have been made in recent years to cope with such social issues as infection, hunger, climate change and education. This event showcases a number of projects carried out at the Hive Biolab.
Hive Biolab
Hive Biolab is the first community/DIYBio lab in Ghana dedicated to the rapid prototyping of ideas in biology, research and enterprising bio-startups by helping and providing resources to students and graduates to translate science to businesses critical to solving local Ghanaian problems through entrepreneurship and training.
Speakers
Harry Akligoh is an M.Phil. candidate in Molecular Medicine at the Kwame Nkrumah University of Science and Technology, KNUST. He's the co-founder of the Hive Biolab at Kumasi Hive where he works with ...
View More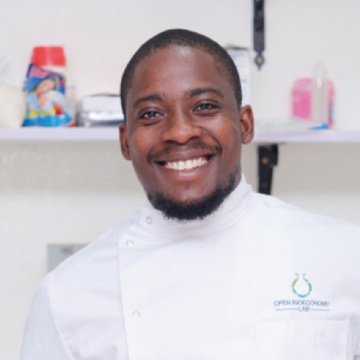 Free

Application required
Times and Dates (JST)

Sunday, November 17, 2019

Venue
Related Events
1 events
Participation Fee
Free

Application required