Finished
Israel Galván + YCAM
Israel & Israel
One "Israel" emerging from another
Flamenco dance genius performing with his AI self!
The new dance piece that is performed here is the result of a collaboration between YCAM and the Spanish flamenco dancer Israel Galván.
Dancer and choreographer Israel Galván has earned a reputation as a dance genius by bringing a succession of new themes to the art of flamenco. This latest dance performance is the product of two years in partnership with YCAM experimenting with possibilities for new kinds of bodily expression.
In "Israel & イスラエル (Israel)" the creative studio Qosmo, which specializes in algorithm-based art, will take the complex, fast-paced zapateado technique of beating time with the feet of which Galván is a master, and teach it to AI (artificial intelligence), using this learning to express "Galvánesque qualities" via robotics. Having another "Israel Galván" with Galván's characteristics performing with the real Galván will illuminate Galván's genius in unprecedented fashion.Don't miss this fantastic opportunity not only to experience the allure of flamenco with its ongoing overlaying of innovation on tradition, but glimpse a new kind of creative relationship emerging between ourselves and technology, at a time when so many different technologies exist in our lives.
Co-located events
Before and after the performance, we will be holding events that will make the performance even more enjoyable. Free with a same-day ticket to the performance
Pre-performance lecture: "Have more fun with flamenco"
Lecturer: MIYO (flamenco instructor)
Saturday, February 2 at 18:15; Sunday, February 3 at 14:15
Learn about palma (hand-clapping) and jaleo (calling) in flamenco, to further boost your enjoyment of the performance.
Post-performance talk (February 2)
Guest: Tokui Nao (D. Engr., Director of Qosmo), Richi Owaki (YCAM) , Junji Nakaue (YCAM), Akiko Takeshita (YCAM)
Post-performance talk (February 3)
Guest: Israel Galván, Chihiro Minato (Photographer / Author)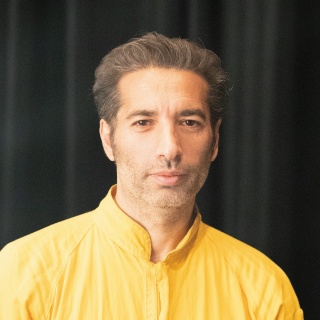 The Yamaguchi Center for Arts and Media, commonly known as "YCAM", is an art center located in Yamaguchi City, Yamaguchi Prefecture.In addition to exhibition spaces, the Center's facilities include a cinema, a library, workshop spaces and a restaurant among others.Operating around a central axis defined by the pursuit of new artistic expression incorporating media technology, the Center has been hosting a variety of events including exhibitions, performances, movie screenings, workshops for children, etc. since its opening in November 2003.
View More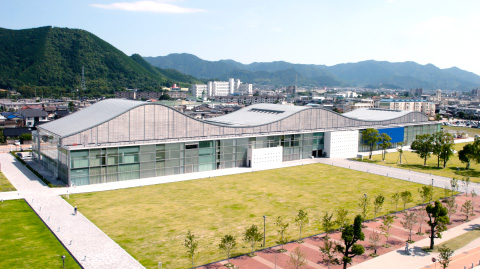 Application and ticket information
Tickets are available on
for "any" members

Saturday, September 29, 2018
general

Saturday, October 6, 2018
Ticket Code
Seven Code (Seven Ticket)

068-522
Admission
Advanced tickets Reserved seats only
General

3,000JPY
"any" members

2,500JPY
Special discounts

2,500JPY
Under 25

1,500JPY
Tickets at the door Reserved seats only
Remarks
Please see here for information on how to purchase tickets.
Special discounts are available for seniors (age 65 or older) and people with disabilities and accompanying caregivers.
Times and Dates (JST)

Saturday, February 2 — Sunday, 3, 2019

Venue
Related Events
2 events
Application and ticket information
A fee will be charged

Ticket required

Tickets are available on
for "any" members Saturday, September 29, 2018
general Saturday, October 6, 2018

Nursery Service

Please make your reservation at the ticket information desk or by phone at least one week prior to the respective event.

Service period: 30 min. before the start until 30 after the end of each event
Ages: 6 months and above
Fees: JPY 700 per child, JPY 500 for each additional child

Press Releases