Israel Galván + YCAM
Israel & Israel
Info
Times and Dates
Saturday, February 2 — Sunday, 3, 2019
Saturday, February 2
19:00 start
Sunday, February 3
15:00 start
Venue
Admission(Reserved seats only)
Advanced tickets

General

3000 JPY

"any" members

2500 JPY

Special discounts

2500 JPY

Under 25

1500 JPY

Tickets at the door

All

4000 JPY
See here for information on how to purchase tickets.
Tickets are available on
Sat., Sep. 29

for "any" members

Sat., Oct. 6

general
Nursery Service
Please make your reservation at the ticket information desk or by phone at least one week prior to the respective event.
Service period: 30 min. before the start until 30 after the end of each event
Ages: 6 months and above
Fees: JPY 700 per child, JPY 500 for each additional child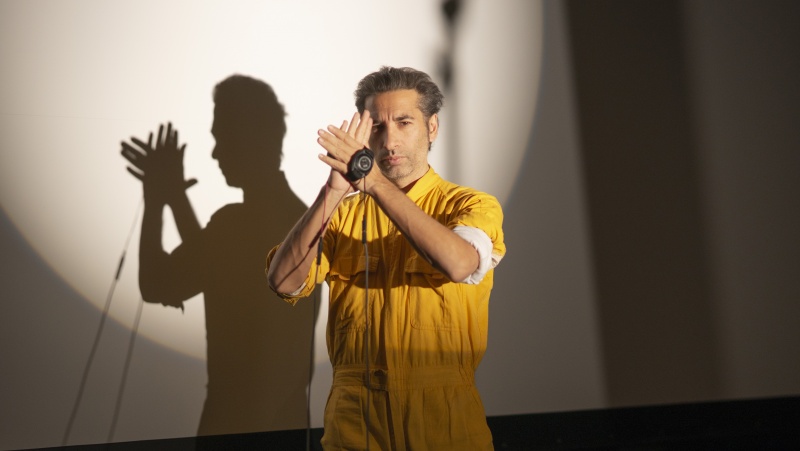 Future styles with a flamenco genius

The new dance piece that is performed here is the result of a collaboration between YCAM and the Spanish flamenco dancer Israel Galván.
Inspired by the idea to discover and highlight new appeal in flamenco, new technologies such as artificial intelligence (AI) have been introduced into such specific flamenco elements as the Zapateado dance step among others. This piece, based on a two-year experimentation by Galván, a contemporary and daring challenger to tradition and innovation, and YCAM, a pioneer in the field of art and technology, aims to mark the birth of a new form of body expression as a marriage of humans and computers.