Hosoo Co., Ltd. + YCAM Joint Research and Development Project Showcase
Fabrics as Demiurges—The meaning of fabrics for mankind
Finished
The meaning of cloth for mankind:
YCAM and the Hosoo textile company exhibit the fruits of their joint research and development!

This exhibition introduces the results of joint research and development activities with Hosoo Co., Ltd., a long-established Nishijin textile company in Kyoto.
This exhibition introduces the results of joint research and development activities with Hosoo Co., Ltd., a long-established Nishijin textile company in Kyoto.
Lifestyles, folk religions and local customs have produced a variety of techniques related to textile fabrics that have been a companion of mankind since ancient times. Focusing on "tissue structures" and "threads" as fundamental components of fabrics that inspired the joint research with Hosoo in the first place, the exhibition introduces new possibilities of fabrics that incorporate contemporary techniques and viewpoints. Next to reference works made of Japanese traditional hemp cloth, representing a return to the very origins of textiles, items on display include also new fabrics that have been developed since 2015 at Keio University's Yasuaki Kakehi Laboratory together with Ken Furudate.
Two parts dedicated to the origins and history, and to the future of textiles
A showcase of research results, this exhibition is divided into two parts juxtaposing the past and the future of textiles. (Spatial design: Takashi Suo)
History of textiles
Exhibited as a means for studying the history of textile fabrics are a number of reference works made of hemp cloth, collected and assembled by artist, Shinichiro Yoshida. For the Japanese people, hemp cloth that has been made since pre-Christian times is the most familiar type of textile. Also from the central role that hemp itself has been playing in the realm of religion for ages, one can understand how hemp cloth is directly related to the identity of Japanese culture and folklore. Displays of exclusively white hemp cloth items highlight the minute changes of "white" and the delicately microscopic components of cloth, to inspire visitors to reflect on the history of textiles at large.
Textiles of the future
An old Kyoto-based Nishijin textile brand, Hosoo Co., Ltd. looks back on a long history as a traditional weaver that dates back all the way to 1688, when the company was established. At the same time, however, the company continues to produce ever-evolving types of fabrics by incorporating new techniques and technologies. Up to the modern age, Nishijin textiles were used for making high-quality, yarn-dyed figured textiles for aristocrats and samurai, exquisitely produced with every luxury imaginable. But even today, Nishijin is still acknowledged as a traditional industry with the world's most technically advanced weaving machines. Especially the fact that the Nishijin weaver has close control over every single warp and woof makes it possible to interweave such special materials as gold or silver foil*. For this project, YCAM and Hosoo additionally joined forces with Keio University's Yasuaki Kakehi Laboratory and artist/programmer Ken Furudate, to engage in advanced research and development that is only possible thanks to the high-end technology of Nishijin weaving machines. These experiments with new computer programs and materials aim to introduce new ideas and possibilities regarding "threads" and "yarn" as fundamental components of cloth, while exploring possible textiles of the future, and how these may affect the development of new forms of art and culture.
*Gold/silver foil pressed onto washi paper made from paper birch or paper mulberry wood is cut into thin strips, which are not twisted into threads but interwoven in a flat state. Complex Order #1:moire / #2:radial / #3:flow
Ken Furudate
World Premiere Heteroweave 001
Yasuaki Kakehi Laboratory, SFC, Keio University Heteroweave 002
Yasuaki Kakehi Laboratory, SFC, Keio University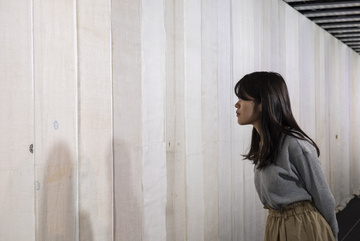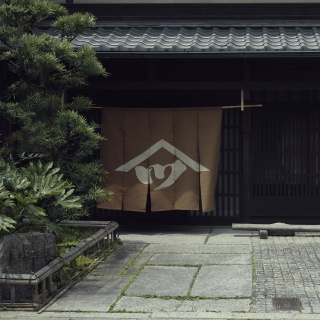 Yasuaki Kakehi Laboratory, SFC, Keio University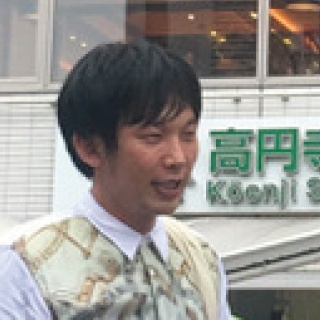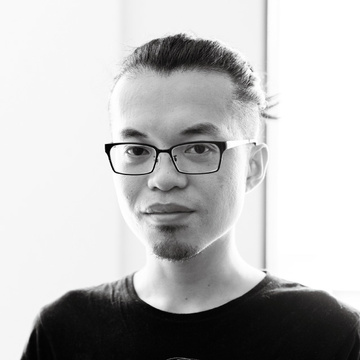 Shinichiro YOSHIDA
Artist
Times and Dates (JST)

Saturday, December 9, 2017 — Sunday, March 11, 2018

10:00 — 19:00

Closed

Tuesdays (The following day if Tuesday is a public holiday)

winter holiday season (December 29 — January 3)

Venue
Foyer
Gallery second floor

Admission
Free