RADLOCAL 2
Lecturer: Daijiro MIZUNO, Yuki KAGEYAMA, Koki YAMADA
Info
Times and Dates
Thursday, November 3 — Sunday, 6, 2016
This event has finished.
Thursday, November 3
13:00〜20:30
Friday, November 4
09:30〜20:30
Saturday, November 5
10:00〜20:30
Sunday, November 6
10:00〜18:30
* Throughout the 4 days
Venue
Admission
Free (Application required)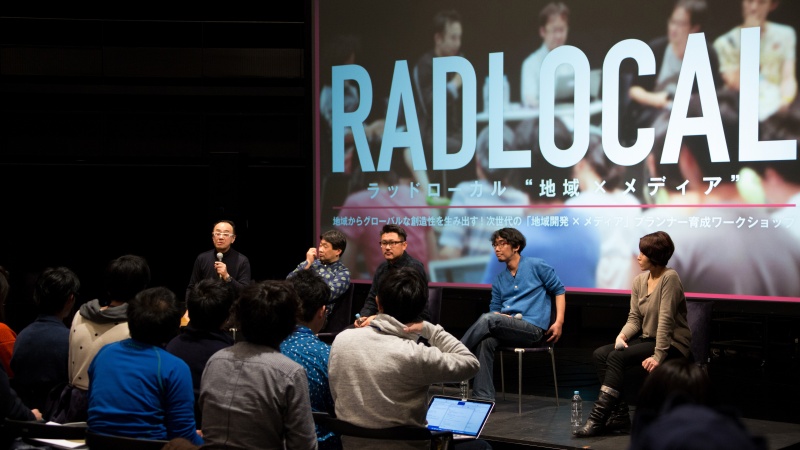 Volume two of the immersion workshop exploring "regions + media"
Creating local media from regional big data

The idea behind this intensive 4-day workshop revolving around the theme of "regions + media" is to foster a new generation of planners and producers that address such topics as regional challenges, communication and public space with open-minded imaginativeness.
One of the major regional problems today is the lack of human resources with an ability to arrange life in a certain region based on a long-range outlook. Here it is the potential and broad shareability of networking, digital fabrication and other forms of "media technology" that has been attracting attention as a possible means for breaking out of this situation. In this workshop, the "invisible information" that emerges from the local relationships of people living in certain regions, is translated into data, analyzed, edited and communicated, with the ultimate aim to discover new hidden values of those regions, and highlight the connections that are otherwise not visible.