Yamaguchi's Future Classes at YCAM
Pasta Architecture
Finished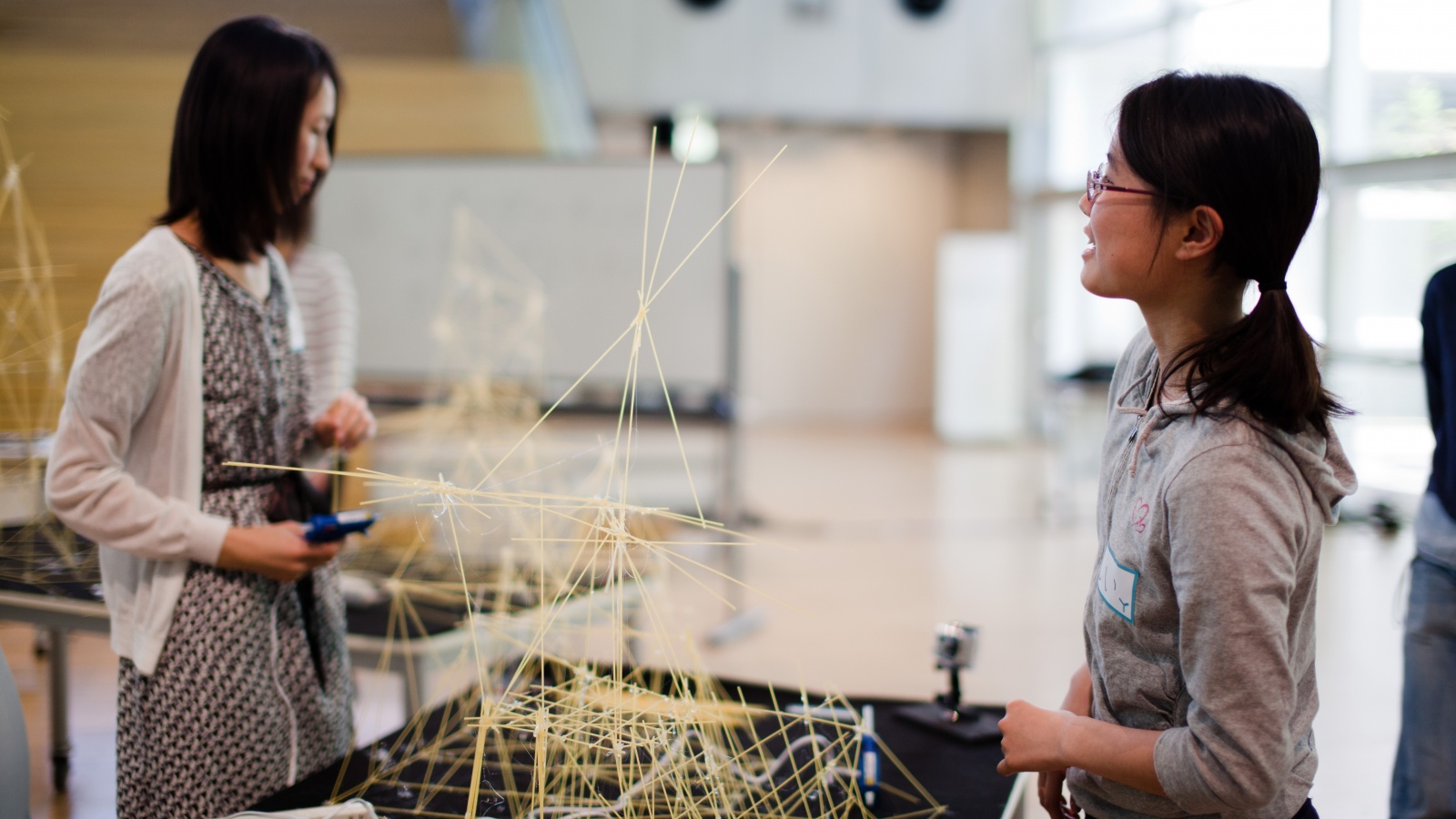 Times and Dates (JST)
Venue
Participation Fee

Free

Application required
Held as part of "Yamaguchi's Future Classes at YCAM" in connection with previously developed educational programs at YCAM, this workshop focuses on "making things" together in groups.
Each participant is given an "assignment card" according to which he or she is supposed to enhance the "strength," "height" or "beauty" of the construction that all participants build together as a team. By familiarizing with "bottom-up" methods of constructing without designs or plans, participants ultimately understand also the principles behind the establishment of such larger platforms as online services or entire cities.
Free

Application required
Times and Dates (JST)

Saturday, June 22 — Sunday, July 14, 2019

Venue
Community Space

Related Events
3 events
Participation Fee
Free

Application required

Eligible person
Elementary school students and above
Capacity
10 persons
Remarks

This event will be in Japanese only.