Yamaguchi's Future Classes β
COOKHACK
Lecturer: Takuya ISHIKAWA(YCAM InterLab), Kiyoshi SUGANUMA(YCAM InterLab)
Info
Times and Dates
Saturday, December 2 — Sunday, 3, 2017
This event has finished.
Saturday, December 2
13:00〜16:00
Sunday, December 3
13:00〜16:00
Venue
Admission
Free (Application required)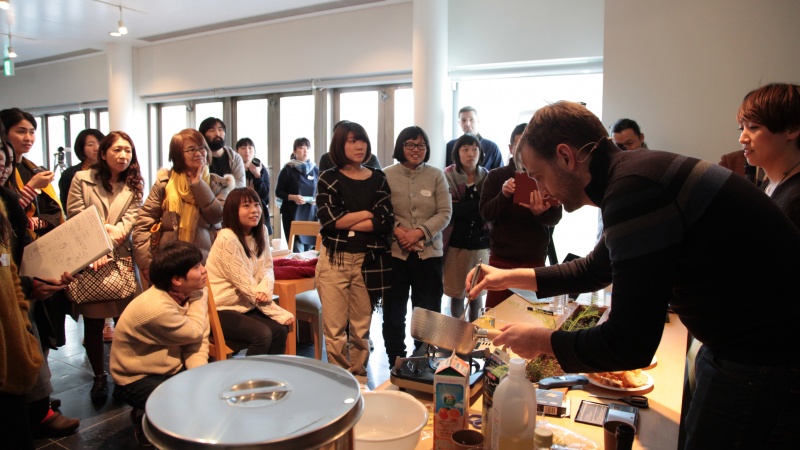 Part of "Yamaguchi's Future Classes β" in connection with the current development of new educational programs at YCAM based on the results of recent research activities, this workshop investigates into the mechanisms that make a meal "taste good" to us.
Chemical reactions heavily affect the taste of a dish, whereas the sense of taste is in fact not only a matter of the tongue, but it involves the functions of various other parts of the human body. By actually cooking and eating meals together, participants in this workshop familiarize with the principles of taste, and understand the idea of "tastiness" as a rather unconscious part of our dietary routine.