Yamaguchi Mini Maker Faire 2015
Info
Times and Dates
Saturday, September 19 — Sunday, 20, 2015
This event has finished.
Saturday, September 19
12:00〜18:00
Sunday, September 20
10:00〜18:00
Venue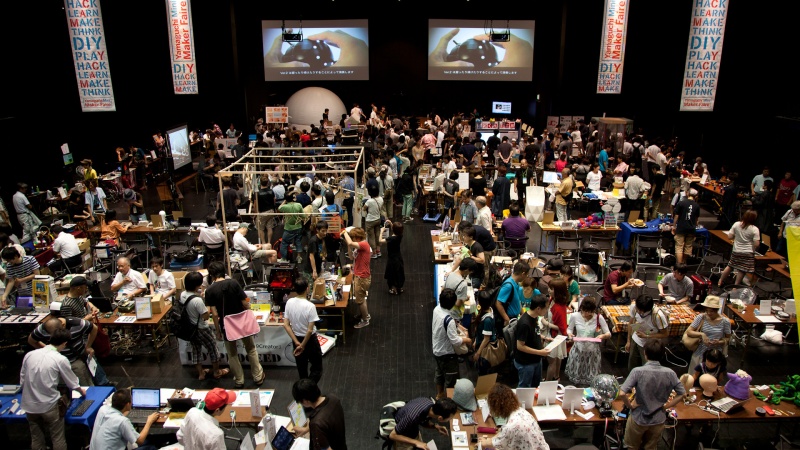 A DIY festival for people with a creative vein!
Introducing YCAM's activities and new trends in making things

"Yamaguchi Mini Maker Faire", the Yamaguchi edition of the "Maker Faire" DIY festival, returns to Yamaguchi for the first time in two years.
"Maker Faire" has been providing opportunities for presentation and exchange for individuals and organizations involved with do-it-yourself work since its launch in 2006 by O'Reilly Media in the USA. This event facilitating active sharing of know-how through displays of products and tools has been communicating the fundamental joy of "making things" in Japan and more than 130 other places around the world where it has been held in the past.
Organized by the local community, this time's "Mini Maker Faire" is the second one in the western part of Japan since the event in 2013 at YCAM. Technicians and developers, as well as firms and educational institutions from the greater region around Yamaguchi come together and generate interaction through "making things" by showcasing their activities in displays and presentations.